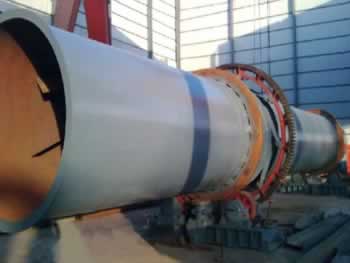 Sawdust Dryer
Cylinder capacity: :9-285m³
Processing capacity: 0.5-50t/h
Applied material: limestone, fly ash, coal powder, slag, clay.
Composition and Application of Sawdust Dryer
Sawdust dryer can use spiral conveyer to continuously feed the powdery and wet sawdust into the drying pipe. Under the conveyance and scattering of high-speed air flow, the water containing in the wet materials will evaporate, thus gaining powdery or particle dry products. Sawdust dryer is mainly composed of air heater, feeder, airflow drying pipe, cyclone separator, fan, etc. Sawdust dryer is widely used in straw briquette fuel, charcoal machinery, wood pellet fuel, sawdust briquettes, agricultural engineering and other industries.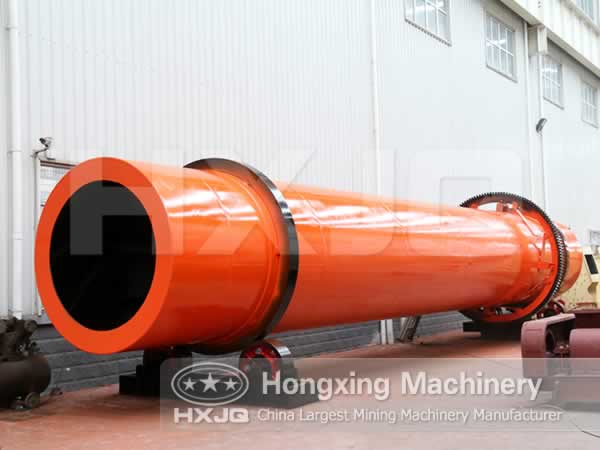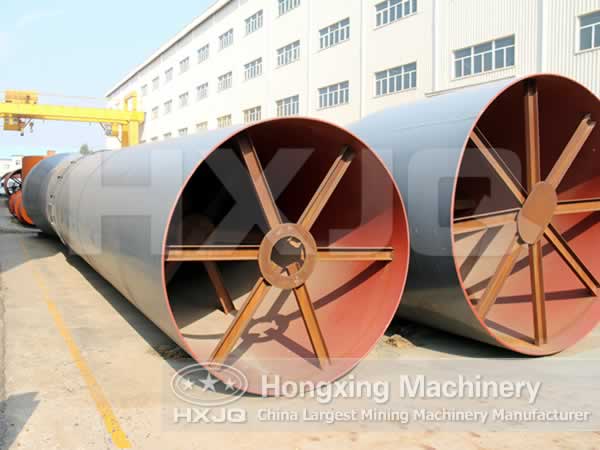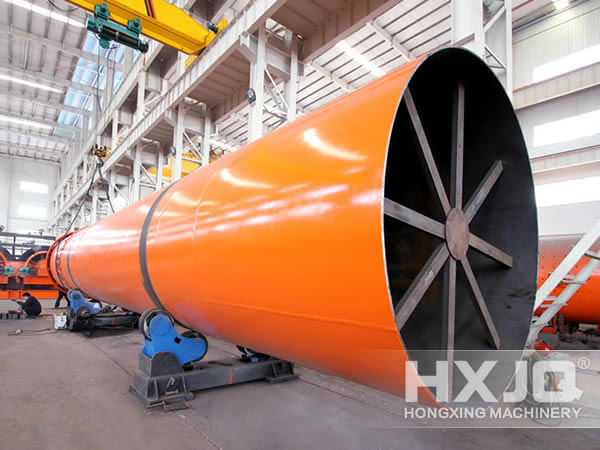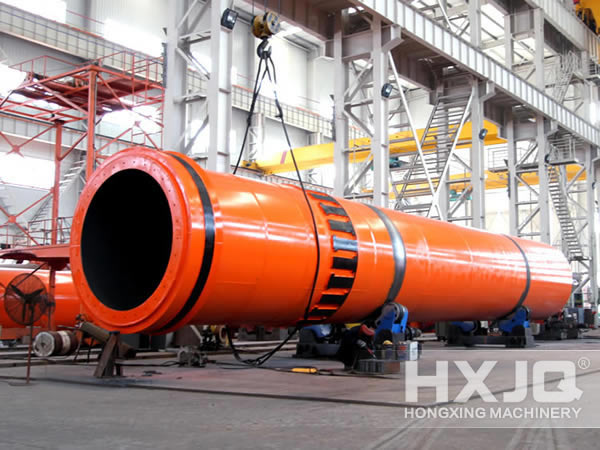 Working Process of Sawdust Dryer
The sawdust has characteristics of high humidity and high adhesion, so, during the drying process, the wet sawdust is fed into the sawdust equipment via the belt conveyor, and the block wet sawdust after quickly thrashing will experience four working areas after entering the negative pressure dryer:

1. Guiding area, wet sawdust will rapidly evaporate large amounts of water after entering into this area and contacting with high temperature negative pressure hot air, so wet sawdust will be imported to next work area without forming a bond.
2. Clean-up area, wet sawdust material is in curtain state in this area, so materials are easily to bond when they fall down, the cleaning device in this area will quickly clean out the sawdust bonded cylinder wall and break block sawdust to increase the heat exchange area and improve the drying rate.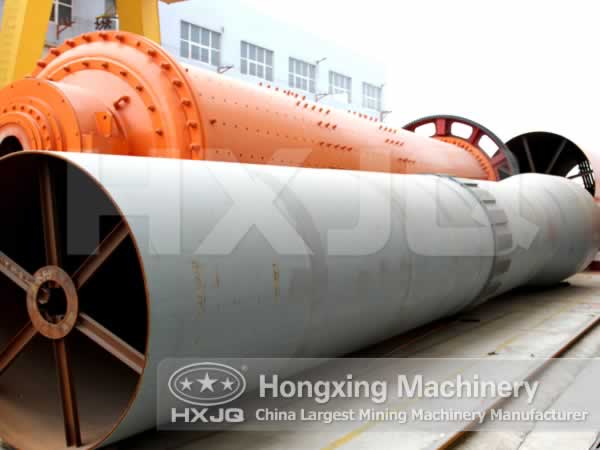 3. Inclined lifting plate area, this area is a low-temperature drying area, in which area the sawdust is in a loose state with low moisture to avoid bonded phenomenon, the finished product will enter into the final discharging area after heat exchanging.
4. Discharging area, the finished materials scroll to the discharging port and complete the entire drying process in this area.
Technical Data
Spec./m
(Dia.×Length)

Shell Cubage
(m³)

Capacity
(t/h)

Installation
Obliquity
(%)

Highest Inlet
Air Temperature
(℃)

Main Motor
(kw)

Weight
(t)

Φ1.2×8.0

9.0

1.9~2.4

3~5

700~800

7.5

9

Φ1.2×10

11.3

2.4~3.0

3~5

700~800

7.5

11

Φ1.5×12

21.2

4.5~5.7

3~5

700~800

15

18.5

Φ1.5×14

24.7

5.3~6.6

3~5

700~800

15

19.7

Φ1.5×15

26.5

5.7~7.1

3~5

700~800

15

20.5

Φ1.8×12

30.5

6.5~8.1

3~5

700~800

18.5

21.5

Φ1.8×14

35.6

7.6~9.5

3~5

700~800

18.5

23

Φ2.2×12

45.6

9.7~12.2

3~5

700~800

22

33.5

Φ2.2×14

53.2

11.4~14.2

3~5

700~800

22

36

Φ2.2×16

60.8

13.0~16.2

3~5

700~800

22

38

Φ2.4×14

63.3

13.5~16.9

3~5


700~800

37

45

Φ2.4×18

81.4

17.4~21.7

3~5

700~800

37

49

Φ2.4×20

90.4

19.3~24.1

3~5

700~800

45

54

Φ2.4×22

99.5

21.2~26.5

3~5

700~800

45

58

Φ2.6×24

127.4

27.2~34.0

3~5

700~800

55

73

Φ3.0×20

141.3

30.1~37.7

3~5

700~800

75

85

Φ3.0×25

176.6

37.7~47.1

3~5

700~800

75

95

Φ3.2×25

201

42.9~53.6

3~5

700~800

90

110

Φ3.6×28

285

60.8~76.0

3~5

700~800

160

135
Technical parameters of indirect heat dryer:
Shell
diameter
×shell
Length
Items
Inside
diameter
of outer
shell
(mm)
Inside
diameter
of inner
shell
(mm)
Shell
Length
(m)
Shell
cubage
(m³)
Shell
obliquity
Lifting
blade
form
Highest
inlet air
temperature
(℃)
Dimensions
(m)
Φ1.5×15m
1500
500
15
20.27
3-5%
Lifting form
850
16.2×2.7×2.7
Φ1.5×17m
17
22.97
18.2×2.7×2.7
Φ1.5×19m
19
25.68
20.0×2.9×2.9
Φ1.8×21m
1800
650
21
35.91
3-5%
Lifting form
850
22.5×2.7×2.7
Φ1.8×23m
23
39.33
24.5×2.9×2.9
Φ1.8×25m
25
42.75
26.5×2.9×2.9
Φ2.2×21m
2200
800
21
58.10
3-5%
Lifting form
850
----
Φ2.2×23m
23
63.61
Φ2.2×25m
25
69.15
Spec./m
(Dia.×Length)
Capacity
(t/h)
Highest Inlet
Air Temperature
(℃)
Φ1.2×8.0
1.9~2.4
700~800
Φ1.2×10
2.4~3.0
700~800
Φ1.5×12
4.5~5.7
700~800
Φ1.5×14
5.3~6.6
700~800
Φ1.5×15
5.7~7.1
700~800
Φ1.8×12
6.5~8.1
700~800
Φ1.8×14
7.6~9.5
700~800
Φ2.2×12
9.7~12.2
700~800
Φ2.2×14
11.4~14.2
700~800
Φ2.2×16
13.0~16.2
700~800
Φ2.4×14
13.5~16.9
700~800
Φ2.4×18
17.4~21.7
700~800
Φ2.4×20
19.3~24.1
700~800
Φ2.4×22
21.2~26.5
700~800
Φ2.6×24
27.2~34.0
700~800
Φ3.0×20
30.1~37.7
700~800
Φ3.0×25
37.7~47.1
700~800
Φ3.2×25
42.9~53.6
700~800
Φ3.6×28
60.8~76.0
700~800
Technical parameters of indirect heat dryer:
Shell
diameter
×shell
Length
Items
Shell
cubage
(m³)
Highest
inlet air
temperature
(℃)
Φ1.5×15m
20.27
850
Φ1.5×17m
22.97
Φ1.5×19m
25.68
Φ1.8×21m
35.91
850
Φ1.8×23m
39.33
Φ1.8×25m
42.75
Φ2.2×21m
58.10
850
Φ2.2×23m
63.61
Φ2.2×25m
69.15