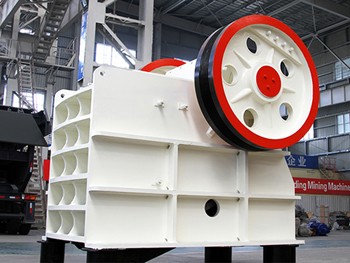 Jaw Crusher
Production Capacity:: 5-2200t/h
Feed opening: 150×250-300×1300mm
Feeding size: 125-250mm
Applied material: limestone, fly ash, coal powder, slag, clay.
Main Application of PE Jaw Crusher
1. This series of small jaw crushers as a type of double toggle jaw crusher are mainly used for medium and fine crushing of ore and rocks with medium and high hardness in the industries of metallurgy, mine, chemical industry, cement, construction, refractory material and ceramics.
2. The PE jaw crusher or small jaw crusher is a suitable double toggle jaw crusher for crushing the ores with compressive strength not less than 320MPA. The materials of maximum blocks to be crushed must not be more than the dates listed in the technology parameter.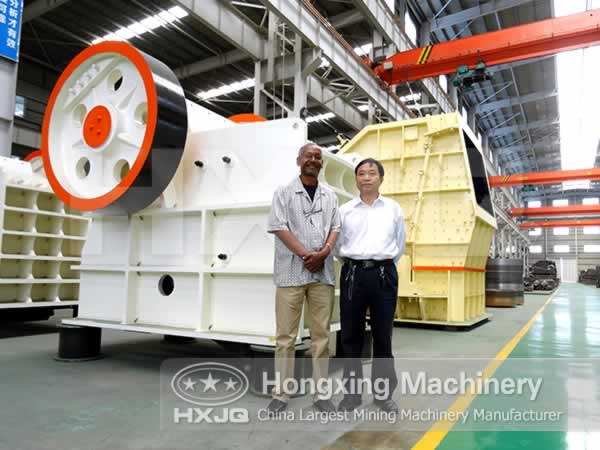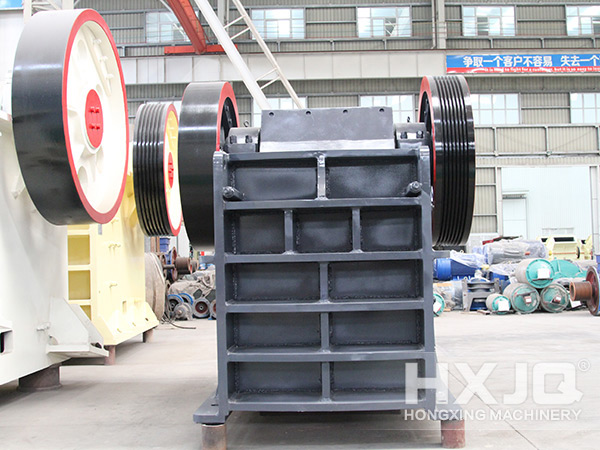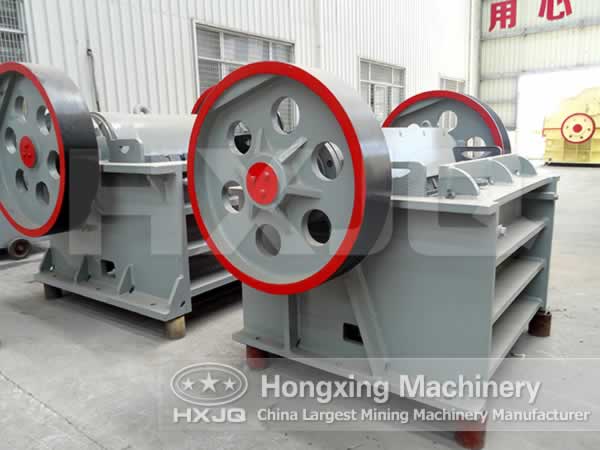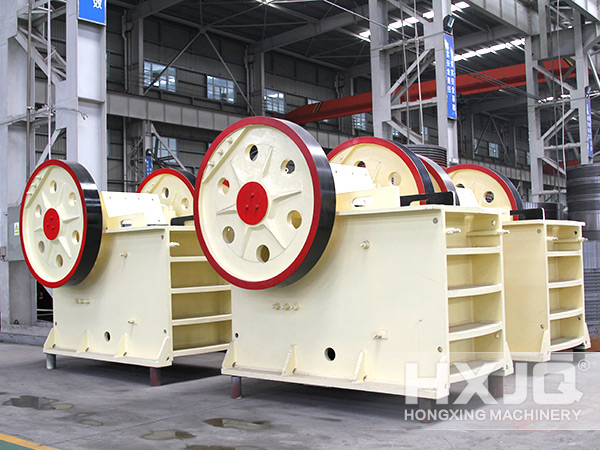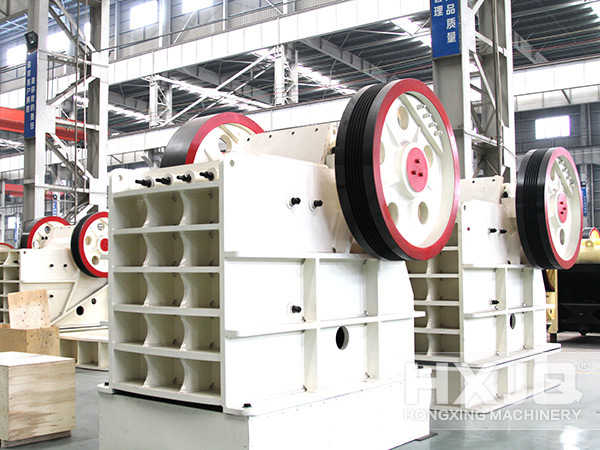 General Structure of Small Jaw Crusher
The PE jaw crushers are mainly composed of fixed body, rotating body, safety device and adjusting device.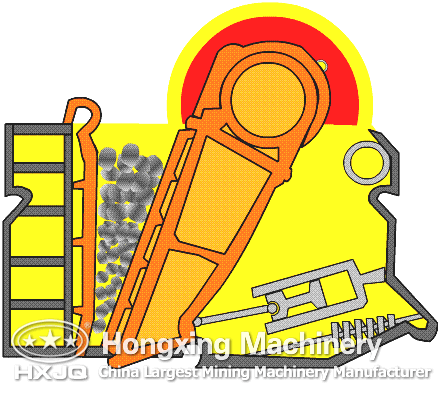 1. Fixed body of the small jaw crusher: The main component of the fixed body is rack, which has two manufacturing engineers: carbon steel casting rack and carbon steel plate welded rack. Welded rack uses the reinforced stiffener on the basis of the original cast rack, and can achieve the same effect as casting rack through strict quality control and specific process requirements. In order to prevent the serious wear and tear of the lateral wall, crushing chamber is equipped with shield on the left and right side, which can be easily replaced.
2. Rotating body: This pe jaw crusher as a kind of double toggle jaw crusher is composed of moving jaw, eccentric shaft, bearings, pulleys and other parts, and it is the main part of the jaw crusher transmission and endurance.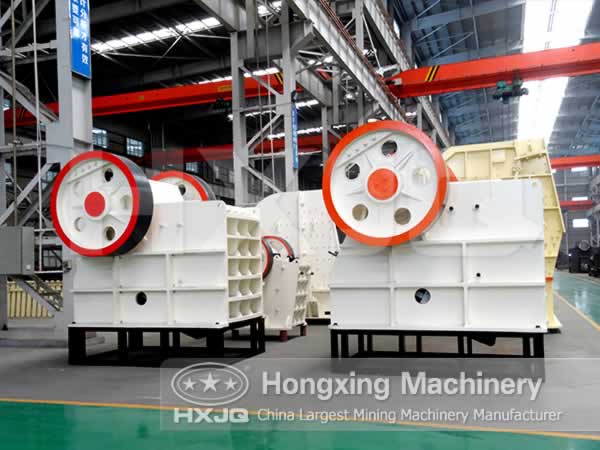 a. Moving jaw of this type of double toggle jaw crusher is composed of movable jaw bracket and movable jaw plate.
b. The eccentric shaft is made up of 45 # steel can go though quenching and tempering treatment.
c. Bearing adopts an aligning spherical roller bearing, with characteristics of fine-tuning, big endurance and durability.
d. Jaw plate can be divided into mobile jaw plate and fixed jaw plate. In order to enhance the crushing effect, the surface is made up of material with high hardness and wear resistance.
3. Adjustment device: It is used to adjust the size of discharging mouth and control the discharging granularity. Hongxing jaw crusher has two forms: long wedge type and plunger gasket type with convenient and flexible adjustment, can achieve stepless adjustment.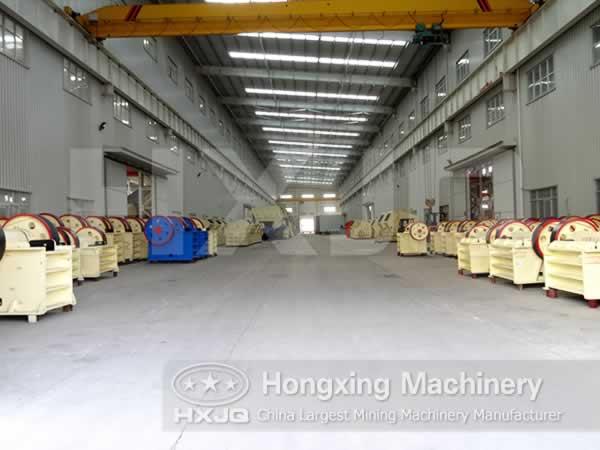 Technical Data
Model

Feed opening
(mm)

Max.feeding size
(mm)

Adjusting range of discharge opening
(mm)

Processing capacity
(t/h)

Rotation speed of eccentric shaft
(r/min)

Motor power
(kw)

Total weight
(t)

Dimensions
(L×W×H)
(mm)

PE-150×250
150×250
125
10-40
1-3
250
4P 5.5
0.8
720×660×850
PE-200×300
200×300
180
15-50
2-6
260
4P 7.5
1.2
910×750×990
PE-200×350
200×350
180
18-70
3-10
260
4P 11
1.5
1000×870×990
PE-250×400
250×400
210
20-60
5-21
300
6P 15
2.8
1300×1090×1270
PE-400×600
400×600
340
40-100
16-64
275
6P 30
7
1730×1730×1630
PE-500×750
500×750
425
50-100
40-110
275
6P 55
12
1980×2080×1870
PE-600×750
600×750
500
150-200
80-240
275
6P 55
15.8
2070×2000×1920
PE-600×900
600×900
500
65-160
50-160
250
6P 55
17
2190×2206×2300
PE-750×1060
750×1060
630
80-140
110-320
250
8P 110
29
2660×2430×2800
PE-800×1060
800×1060
640
130-190
130-330
250
8P 110
29.8
2710×2430×2800
PE-830×1060
830×1060
650
160-220
150-336
250
8P 110
30.7
2740×2430×2800
PE-870×1060
870×1060
660
200-260
190-336
250
8P 110
31.5
2810×2430×2800
PE-900×1060
900×1060
685
230-290
230-390
250
8P 110
33
2870×2420×2940
PE-900×1200
900×1200
750
95-165
220-380
200
8P 110
52
3380×2870×3330
PE-1000×1200
1000×1200
850
195-265
315-500
200
8P 110
55
3480×2876×3330
PE-1200×1500
1200×1500
1020
150-350
400-800
180
6P 160-220
100.9
4200×3300×3500
PE-1500×1800
1500×1800
1200
220-350
500-1000
180
8P 280-355
139
5160×3660×4248
PEX-150×750
150×750
120
18-48
8-25
320
4P 15
3.8
1200×1530×1060
PEX-250×750
250×750
210
25-60
13-35
330
6P 22
5.5
1380×1750×1540
PEX-250×1000
250×1000
210
25-60
16-52
330
6P 30
7
1560×1950×1390
PEX-250×1200
250×1200
210
25-60
20-61
330
6P 37
9.7
2140×1660×1500
PEX-300×1300
300×1300
250
20-90
16-105
300
6P 55
15.6
2720×1950×1600
Model
Max.feeding
size (mm)
Processing
capacity
(t/h)
PE-150×250
125
1-3
PE-200×300
180
2-6
PE-200×350
180
3-10
PE-250×400
210
5-21
PE-400×600
340
16-64
PE-500×750
425
40-110
PE-600×750
500
80-240
PE-600×900
500
50-160
PE-750×1060
630
110-320
PE-800×1060
640
130-330
PE-830×1060
650
150-336
PE-870×1060
660
190-336
PE-900×1060
685
230-390
PE-900×1200
750
220-380
PE-1000×1200
850
315-500
PE-1200×1500
1020
400-800
PE-1500×1800
1200
500-1000
PEX-150×750
120
8-25
PEX-250×750
210
13-35
PEX-250×1000
210
16-52
PEX-250×1200
210
20-61
PEX-300×1300
250
16-105