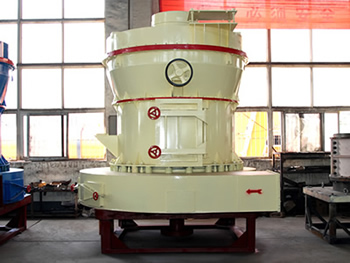 Raymond Mill
Processing ability: 2-120 t/h
Feeding size: ≤15-≤30mm
Applied material: barite, calcite, feldspar, talc, marble, limestone, dolomite, fluorite.
Introduction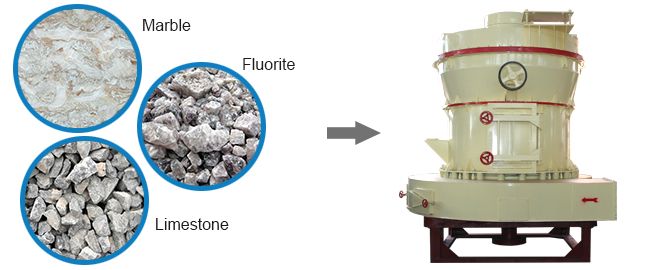 Raymond mill is used for ore preparation and coal preparation such as the fine grinding process of ore raw material, gypsum ore and coal materials. The machine consists of the host, analyzer, plumbing installation, blower, micro powder cyclone separator, while the host consists of rack, diffuser, shovel knife, grinding roll, grinding ring and housing device.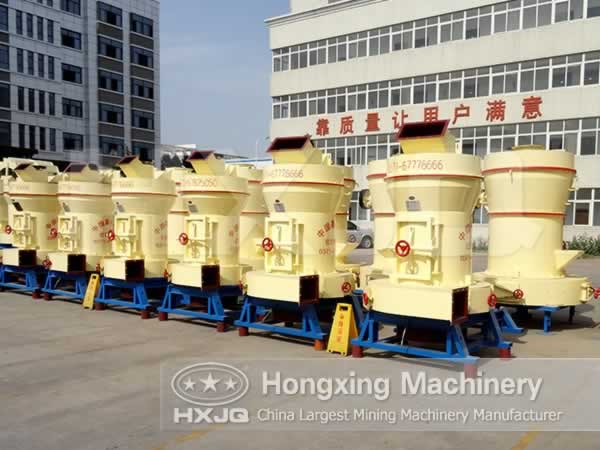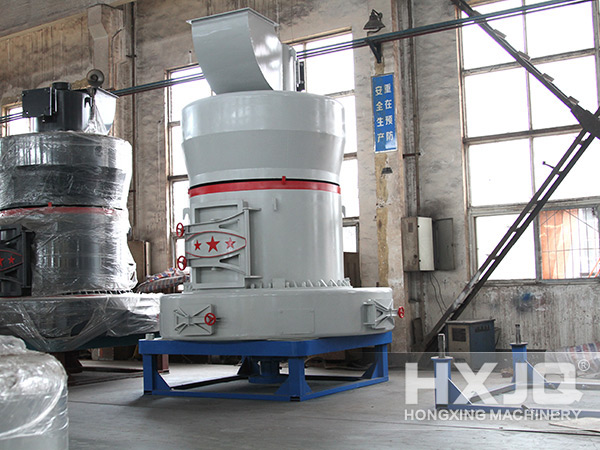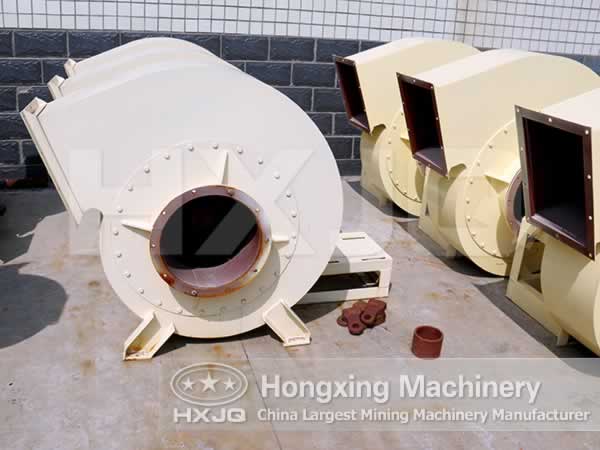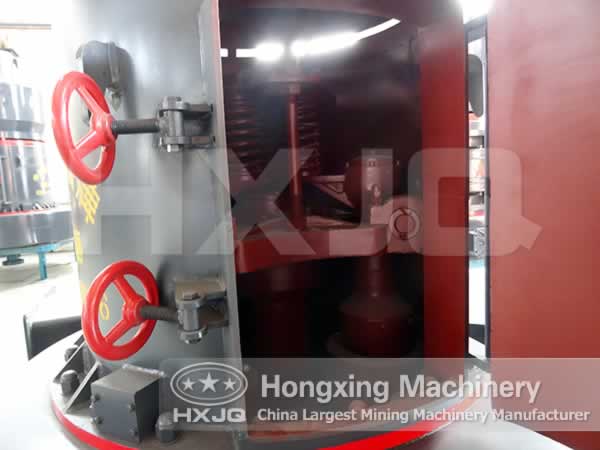 Working Principle
Grinding roller rotates under the centrifugal force. The shovel blade shovels the materials and sends them to a place between the grinding roller and grinding ring, and the materials with grinding pressure will be crushed into powder. Then the powder will be blown up by the blower to the analyzer. The powders that meet the fineness can go through the analyzer and are collected by the micro powder cyclone separator, otherwise, the powders will be returned to the grinding chamber to be ground again.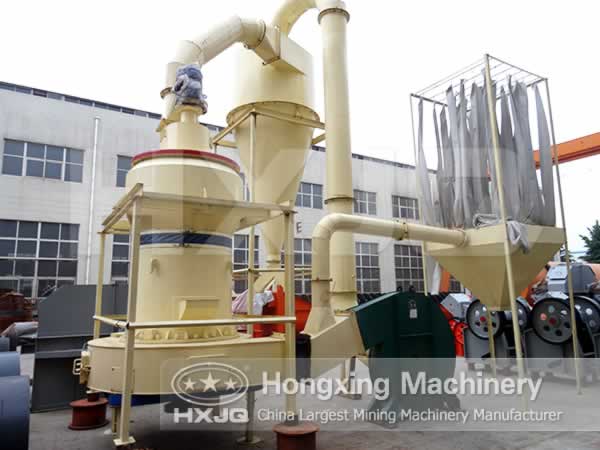 Application Range
Raymond mill is widely used in ultrafine grinding process of barite, calcite, potassium feldspar, limestone, talc, marble, dolomite and gypsum, etc. It also can do the super fine grinding process of non-flammable and non-explosive ore, chemical and construction materials with Mok's hardness under 9.3 and humidity below 6%. The particle size of the products can be regulated within 40-400. This series of Raymond mill can be divided into high-pressure micro powder grinding mill, strong pressure suspension grinder and general Raymond mill according to the fineness and productivity of finished products.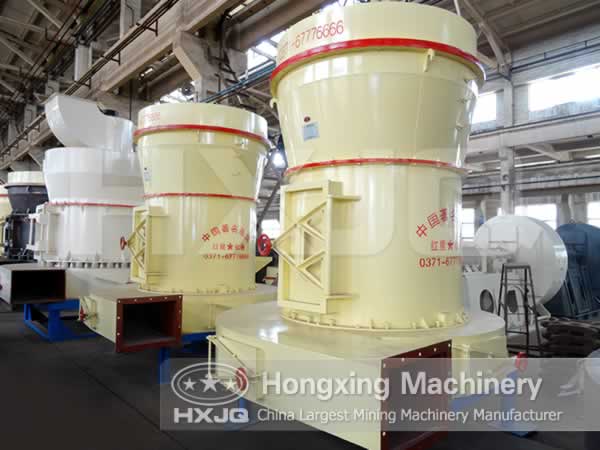 Technical Data
| | | |
| --- | --- | --- |
| Model | 4525 | 4119 |
| Feeding Size(mm) | ≤30 | ≤25 |
| Output Size(mm) | 0.044-0.173 | 0.044-0.173 |
| Shift Output of Different Material Fineness(t) | 16-176 | 8-78 |
| Rotation Speed of Central Shaft(r/min) | 82 | 105 |
| Ring Diameter(mm) | 1770 | 1400 |
| Roller Diameter(mm) | 450 | 410 |
| Roller Height(mm) | 250 | 190 |
| Main Motor | Y315M-4-132 | Y280S-4-75 |
| Fan Motor | Y315M-4-132 | Y280S-4-75 |
| Analyzer Motor | YCT250-4A-18.5 | YCT200-4B-7.5 |
Leave Message
Leave us a message now for discount price with your contact details, your materials, your requirement on our products, etc., we will reply to you within one business day. Thank you so much and wish you a good day!