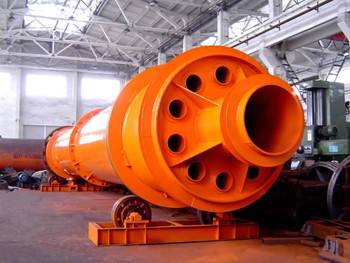 Indirect Heat Drier
Cylinder capacity: :9-285m³
Processing capacity: 0.5-50t/h
Applied material: limestone, fly ash, coal powder, slag, clay.
Brief Introduction
The indirect heat drier belongs to traditional dryer which is an indirect heated rotary dryer with a mainstream of conduction and heating, while enjoys the thermal radiation. The indirect heat drier is mainly formed with rotator, plate, transmission device, supporting device and other components, and the machine has strong points of reasonable structure, well-made, reliable operation, low energy consumption, high thermal efficiency, convenient operation, etc.

Application
Meanwhile, it's easy to achieve automatic control to reduce operation labor and save resources. The indirect heat drier is mainly used to dry materials with certain humidity and particulate size, such as, sand, casting sand, cinders, small-sized clay, as well as other small-sized materials not afraid of high temperature. The moisture content of dried material can be 1-0.5 % or less.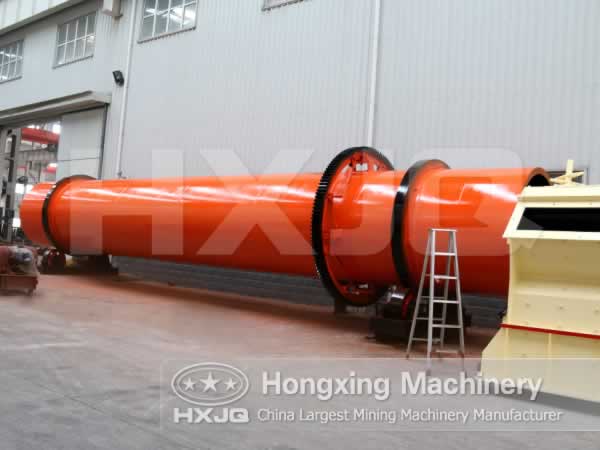 Working Principle
Materials are generally fed into the inner layer of rotary drum by feeding device to achieve downstream drying, so materials in the inner layer of copy board will be constantly lifted and fell down to achieve heat exchange in the shape of helix. The material dried by indirect heat drier does not directly contact with the heat transfer medium, because the heating medium is hot flue gas moving from the radial fire tube to the interlayer of flue board, and then coming back to the inlet end. The dried material will be discharged by the feeding tank on the bottom of the dryer. The moisture gas produced in drying process will be discharged by the hydro-fuge fan.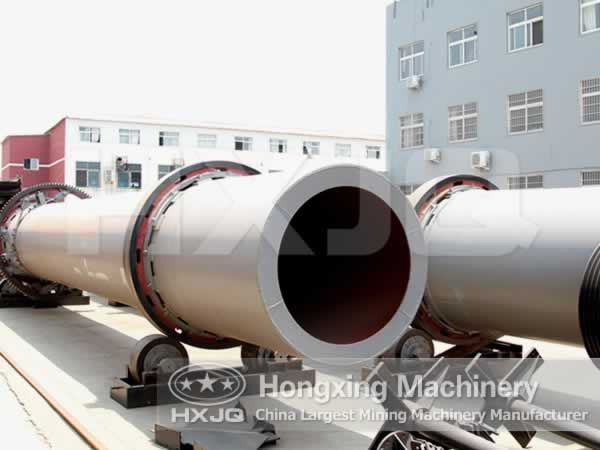 Technical Data
Spec./m
(Dia.×Length)

Shell Cubage
(m³)

Capacity
(t/h)

Installation
Obliquity
(%)

Highest Inlet
Air Temperature
(℃)

Main Motor
(kw)

Weight
(t)

Φ1.2×8.0

9.0

1.9~2.4

3~5

700~800

7.5

9

Φ1.2×10

11.3

2.4~3.0

3~5

700~800

7.5

11

Φ1.5×12

21.2

4.5~5.7

3~5

700~800

15

18.5

Φ1.5×14

24.7

5.3~6.6

3~5

700~800

15

19.7

Φ1.5×15

26.5

5.7~7.1

3~5

700~800

15

20.5

Φ1.8×12

30.5

6.5~8.1

3~5

700~800

18.5

21.5

Φ1.8×14

35.6

7.6~9.5

3~5

700~800

18.5

23

Φ2.2×12

45.6

9.7~12.2

3~5

700~800

22

33.5

Φ2.2×14

53.2

11.4~14.2

3~5

700~800

22

36

Φ2.2×16

60.8

13.0~16.2

3~5

700~800

22

38

Φ2.4×14

63.3

13.5~16.9

3~5


700~800

37

45

Φ2.4×18

81.4

17.4~21.7

3~5

700~800

37

49

Φ2.4×20

90.4

19.3~24.1

3~5

700~800

45

54

Φ2.4×22

99.5

21.2~26.5

3~5

700~800

45

58

Φ2.6×24

127.4

27.2~34.0

3~5

700~800

55

73

Φ3.0×20

141.3

30.1~37.7

3~5

700~800

75

85

Φ3.0×25

176.6

37.7~47.1

3~5

700~800

75

95

Φ3.2×25

201

42.9~53.6

3~5

700~800

90

110

Φ3.6×28

285

60.8~76.0

3~5

700~800

160

135
Technical parameters of indirect heat dryer:
Shell
diameter
×shell
Length
Items
Inside
diameter
of outer
shell
(mm)
Inside
diameter
of inner
shell
(mm)
Shell
Length
(m)
Shell
cubage
(m³)
Shell
obliquity
Lifting
blade
form
Highest
inlet air
temperature
(℃)
Dimensions
(m)
Φ1.5×15m
1500
500
15
20.27
3-5%
Lifting form
850
16.2×2.7×2.7
Φ1.5×17m
17
22.97
18.2×2.7×2.7
Φ1.5×19m
19
25.68
20.0×2.9×2.9
Φ1.8×21m
1800
650
21
35.91
3-5%
Lifting form
850
22.5×2.7×2.7
Φ1.8×23m
23
39.33
24.5×2.9×2.9
Φ1.8×25m
25
42.75
26.5×2.9×2.9
Φ2.2×21m
2200
800
21
58.10
3-5%
Lifting form
850
----
Φ2.2×23m
23
63.61
Φ2.2×25m
25
69.15
Spec./m
(Dia.×Length)
Capacity
(t/h)
Highest Inlet
Air Temperature
(℃)
Φ1.2×8.0
1.9~2.4
700~800
Φ1.2×10
2.4~3.0
700~800
Φ1.5×12
4.5~5.7
700~800
Φ1.5×14
5.3~6.6
700~800
Φ1.5×15
5.7~7.1
700~800
Φ1.8×12
6.5~8.1
700~800
Φ1.8×14
7.6~9.5
700~800
Φ2.2×12
9.7~12.2
700~800
Φ2.2×14
11.4~14.2
700~800
Φ2.2×16
13.0~16.2
700~800
Φ2.4×14
13.5~16.9
700~800
Φ2.4×18
17.4~21.7
700~800
Φ2.4×20
19.3~24.1
700~800
Φ2.4×22
21.2~26.5
700~800
Φ2.6×24
27.2~34.0
700~800
Φ3.0×20
30.1~37.7
700~800
Φ3.0×25
37.7~47.1
700~800
Φ3.2×25
42.9~53.6
700~800
Φ3.6×28
60.8~76.0
700~800
Technical parameters of indirect heat dryer:
Shell
diameter
×shell
Length
Items
Shell
cubage
(m³)
Highest
inlet air
temperature
(℃)
Φ1.5×15m
20.27
850
Φ1.5×17m
22.97
Φ1.5×19m
25.68
Φ1.8×21m
35.91
850
Φ1.8×23m
39.33
Φ1.8×25m
42.75
Φ2.2×21m
58.10
850
Φ2.2×23m
63.61
Φ2.2×25m
69.15