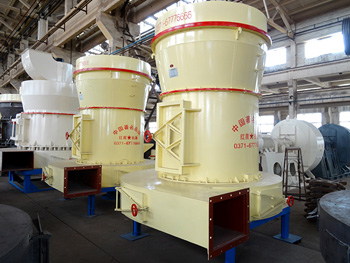 Powder grinding equipment
Production Capacity:2-120 t/h
Feeding size: ≤15-≤30mm
Applied material: barite, calcite, feldspar, talc, marble, limestone, dolomite, fluorite.
Brief Introduction to Powder Grinding Equipment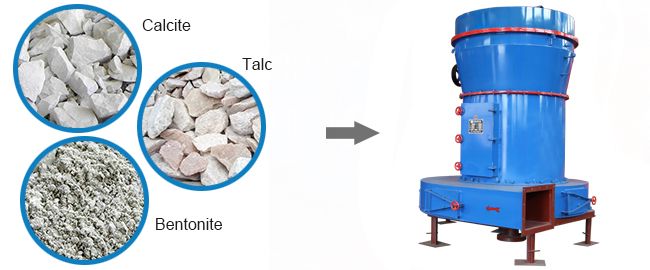 Powder grinding equipment is a type of powder making machine widely used for the powder grinding and processing of mineral materials in metallurgy, building material, chemistry, mine and other industries. According to the fineness of the materials to be ground and the fineness of the discharged materials, the grinding plant can be divided into Raymond mill, high pressure suspension grinding mill, micro powder high pressure grinding mill, super pressure ladder-typed grinder mill and three-ring medium-speed grinder mill. The high pressure grinding mill is the most popular one on the market.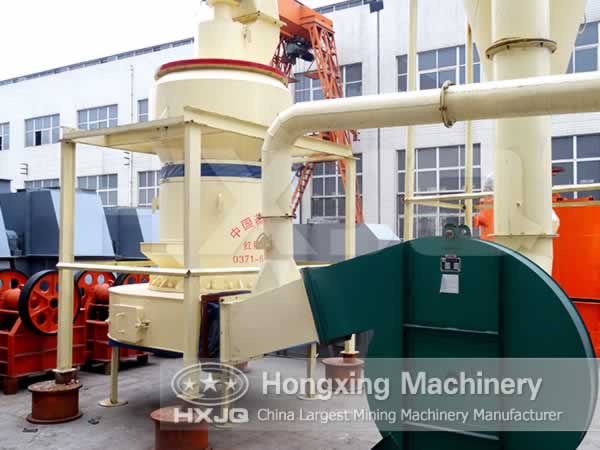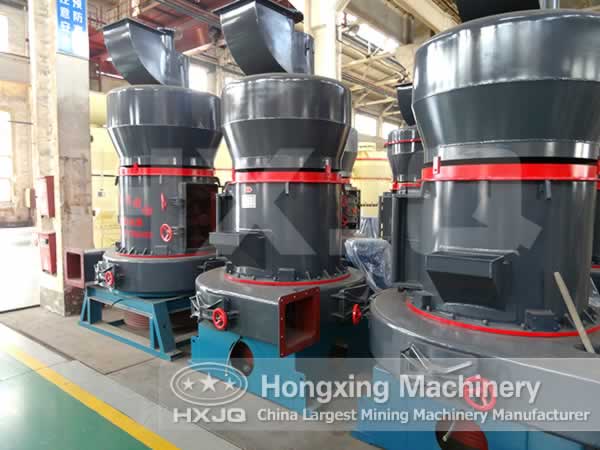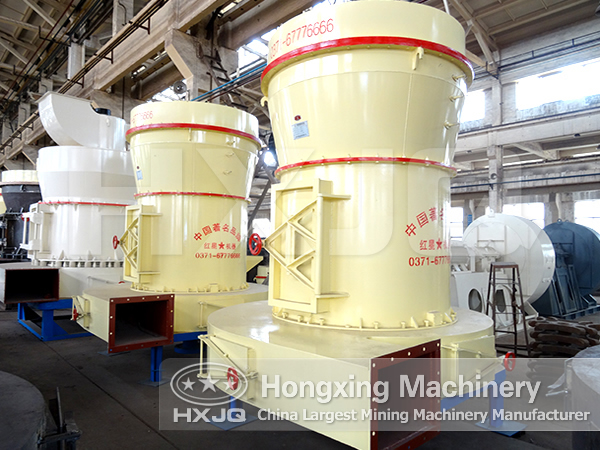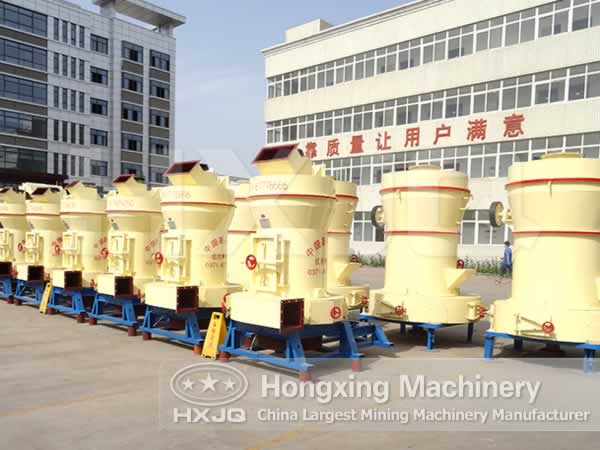 Composing Structure of Grinding Plant
A grinding plant is mainly composed of main engine, analytical engine, air blower, cyclone separator for final products, plumbing installation and electrical machine. The main engine of the powder making machine is mainly made up of rack, inlet air volute, relieving tool, grinding roll, grinding ring, cover piece and electrical machine and the auxiliary equipment includes jaw crusher, bucket elevator, electro-vibrating feeder and electronic control, which can be flexibly chosen according to the specific working site of the customers.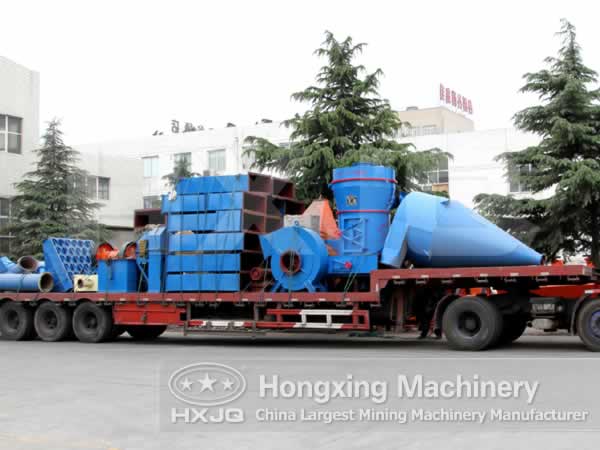 Working Principle of Grinder Mill
Materials crushed into the required size will be sent to storage hopper through the elevator, and then be uniformly and continuously fed into grinder chamber of the powder making machine through vibration feeder. The fine powder after grinding through the powder grinding equipment will be brought into analytical engine through blower cycle wind for sorting, and coarse material will be re-ground, while the qualified fine powder will enter the finished product powder collector led by airflow and discharged via the powder discharging tube.
Technical Data
| | | |
| --- | --- | --- |
| 模型 | 4525 | 4119 |
| 送料尺寸(mm) | ≤30 | ≤25 |
| 输出尺寸(mm) | 0.173-0.044 | 0.173-0.044 |
| 不同材料细度的移位输出(t) | 16-176 | 8-78 |
| 中心轴转速(r / min) | 82 | 105 |
| 环直径(mm) | 1770 | 1400 |
| 滚子直径(mm) | 450 | 410 |
| 滚子高度(mm) | 250 | 190 |
| 主电机(kw) | Y315M-4-132 | Y280S-4-75 |
| 风扇电动机 | Y315M-4-132 | Y280S-4-75 |
| 分析仪电机 | YCT250-4A-18.5 | YCT200-4B-7.5 |
| | | |
| --- | --- | --- |
| 模型 | 送料尺寸(mm) | 输出尺寸(mm) |
| 4525 | ≤30 | 0.173-0.044 |
| 4119 | ≤25 | 0.173-0.044 |