Powder Making Machine and Pulverizer Machine
The powder making machine and pulverizer machine, also known as grinder mill or powder machine , are mainly composed of the host machine, analysis machine, blower, finished cyclone separator, plumbing device, motor, and other components. Its auxiliary equipments include the jaw crusher , bucket elevator , electro-magnetic vibrating feeder , cabinet, and so on. Users can flexibly choose the auxiliary equipments according to the site condition.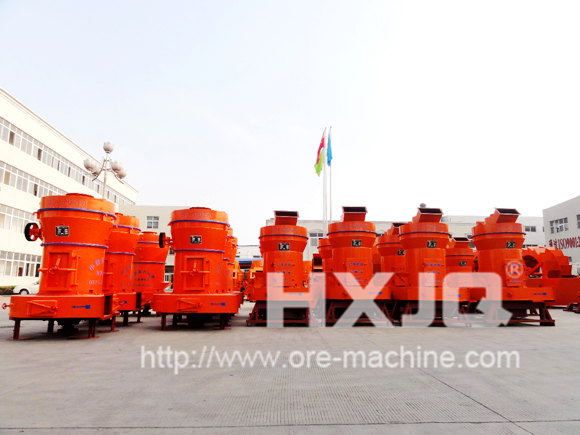 The powder making machine or powder machine are widely used for the grinding processing of mineral material in the fields of metallurgy, building materials, chemical, and so on. According to the grinding fineness of materials and the fineness of discharging materials, the powder making machine or powder machine can be divided into the following six types, raymond mill , vertical pendulum Mill, high pressure Powder Mill, Straight Centrifugal Grinder mill, super pressure trapezium mill, ring medium speed grinder mill.
Material crushed into the required size can be sent to storage hopper through the elevator, and then be uniformly and continuously fed into grinder chamber of the grinder mill through vibration feeder. The fine powder after grinding will be brought into analytical engine through blower cycle wind for sorting, while qualified fine powder can be sent into the finished product powder collector led by airflow, and then discharged via the powder discharging tube and become finished product, thus finishing the whole process of the powder machine.