Rock Crusher-Ore Crusher-Granite Crusher-Portable Breaker
Overview of Rock Crusher:
Rock crusher, also known as ore crusher , rock crushers , granite crusher and portable breaker, is one kind of crushing plant, which is a liquid stone crushing process can be regarded as a simple stone production line . The rock crusher or ore crusher can be used in rough crushing, general crushing and fine crushing, and on the standpoint of the customer, we make the solution of eliminating barriers of site and environment as the primary solution. The portable breaker has characteristics of high production efficiency, low operating cost, large output, high profit, uniform particle size and grain shape of finished stones, which is in line with the requirements of national high-speed railway material.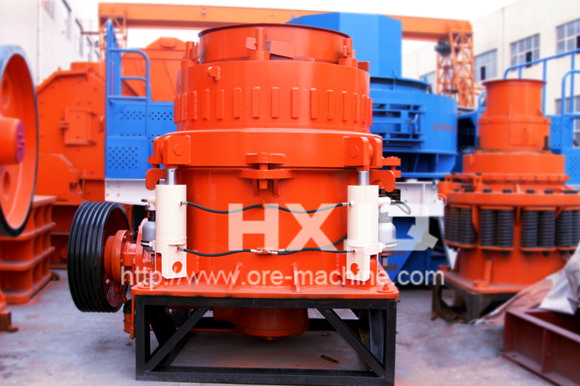 Application of Rock Crusher:
Widely used in mining, coal, garbage and construction waste recycling, earthwork, urban infrastructure, roads or construction sites and other site operations; crushing river pebbles, rocks, ore tailings, stone chips artificial sand, etc.
Working Principle of Rock Crusher:
Block stone will be evenly fed into jaw crusher by vibrating feeder for primary crushing, then, the stone after primary crushing will be fed to the impact crusher by belt conveyor for further crushing; the stone after further crushing will be fed into vibrating screen by belt conveyor for screening, so the stones met size requirements will be sent to finished stockpile; while those do not meet the size requirements will be fed into the impact crusher for re-crushing. The product size can be combined and graded according to the needs of users and equipped with auxiliary like dust removal equipment for protecting environment.