Sand Makers Help Construction Industry to Advance
The sand maker is welcome on the market because of its features of high working efficiency, environment friendliness and low energy consumption. It is able to meet the great demand from the current market and is pushing the construction industry to grow rapidly.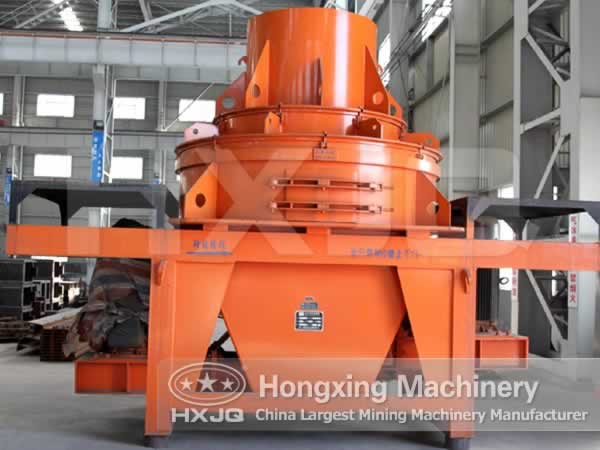 The sand maker made by our company can easily help users realize their requirement of producing different sand materials with various applications. Our sand maker has the special advantages of high automation and low operation cost. It also has the ability to handle all kinds of emergencies happening during the real production.
The brief working process of the sand maker is as follows: the materials enter the jaw crusher for the first rough crushing and then they are transferred to the fine grinder via the belt conveyor, which is known as the second stage of crushing. Then the qualified materials screened by the round granulator will be processed further through the sand maker and then be washed by the sand washer. Finally we get the finished sand products.
There are many other features of the sand maker which make it famous in the domestic market. For example, it does well in producing sand at high speed in a short time and the artificial sand is completely in accordance with the national application standard of the building sand.
Our sand maker provides enough quality sand for the national projects of large hydropower station and highway and railway construction. With the full experience, we believe that our company will assist the construction industry to advance.