Different Workflows of Different Grinding Plants
The powder machine and the superfine mill are both frequently used grinding plants in the mining industry. However, their working principles are quite different from each other. Here we will take a close look at the specific details of the two grinding mills.
The powder machine plays an important role in the industries of metallurgy, chemical engineering and electricity for the grinding process of many materials. It is suitable for the open flow grinding process cooperating.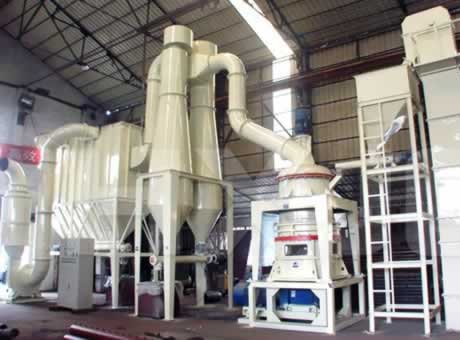 The powder machine works like this: the motor drives the mill cylinder to rotate through the reducer. Materials are conveyed to the first cabin in a spiral way, and the steel balls and the materials inside the mill are turned over. When materials are lifted to certain height, they are scattered down and then are impacted by the steel balls. The qualified crushed products are discharged out of the mill and are separated by the separation equipment.
However, the superfine mill is a new type of grinding machine on the foundation of improving the original patented super pressure trapezoid mill with quite a different working principle from the powder machine.
When the super fine mill runs, materials are first crushed by the jaw crusher and then conveyed to the storage hopper. Then materials are transported to the main grinding room to be ground. The ground material powders are raised along the air flow of the draught fan and then are separated by the analytical engine. The powder with the required fineness will enter the bypass dust collector and then are discharged out of the powder valve.