mobile construction station
Mobile construction station refers to the mobile crusher, which is painstakingly researched out combined the actual situation of sand and gravel production at home and abroad by large number experts of gravel machine institute of our company. Compared with ordinary crusher, the biggest advantage of mobile crusher is easy to move, small footprint, and can be directly selected venues and placed to the site to put into production. The mobile construction station is directly installed on mine surface to avoid large number of truck transportation, so it is widely applied to different operating production in mining industry. With the development and improvement of waste process technology in China, by far, crusher more appropriate for construction waste disposal is integration crusher equipment of crushing and screening- stationary crushing and screening station, tire mobile crushing and screening station and tracked crushing and screening station.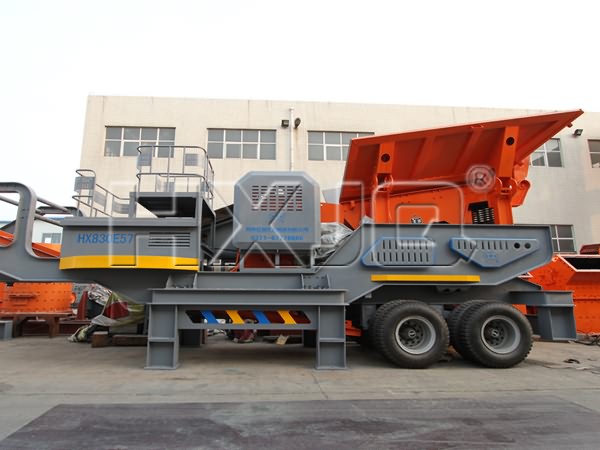 The main crushing equipment of mobile construction station is crusher (jaw crusher, impact crusher, cone crusher, etc.). the materials are evenly fed into the crusher by feeder, and the materials will be formed a closed system by circular vibrating screen after the preliminary crushing, so as to achieve the cycle crushing of materials. The material met the size requirements will be discharged by conveyor to complete the purposes of production. The vibrating screen installed on mobile building stations can also be removed according to the actual production need, and directly crush the material, and then do other specific operations coordinated with the other crushing equipments, so the whole process is convenient and flexible. Mobile construction station is widely used in mining, metallurgy, building materials, road, railway, water conservancy and chemical industry and many other sectors.