Clinker Grinding Station, Crushing Mill, Ore Grinder, Stone Flour Mill
The clinker grinding station , crushing mill, ore grinder , stone flour mill and other grinding miller produced by Henan Hongxing Mining Machinery Co., Ltd. uses the advanced output controllable technology, with the fact milling material, setting the suitable miller, changing the traditional surface contact into line contact, making the output granularity evener and higher. Now this kind of equipment is widely used in chemical, metallurgy, glasses industry, and other industries having the high milling requirement in recent years.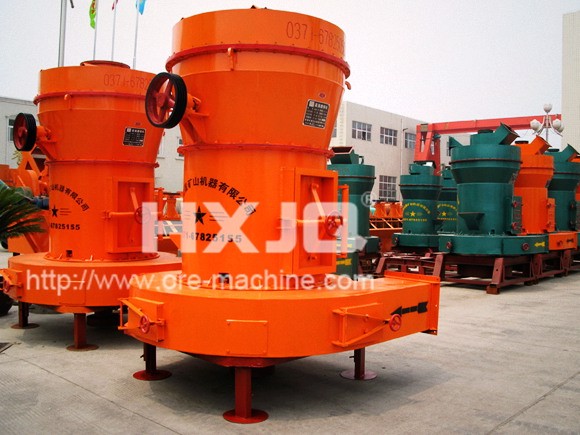 Structure: grinder mill is mainly composed of main body, analytical engine, blower, finished product cyclone separator, pipe device, motor, etc, of which the main body is composed of frame, wind volute, shovel knife, grinder, grinding ring, cover, motor, etc, while auxiliary equipment are jaw crusher , bucket elevator , electromagnetic vibration feeder, electric control cabinet, etc., and the user can choose according to the site condition.
Application: Grinder mill is mainly used for grinding and processing of metallurgy, building materials, chemical, mining and other minerals materials, and it also can be used to grind all kinds of inflammable and explosive mineral material with the Morse's hardness under 9.3 and humidity of 6%, such as, quartz, feldspar, calcite, talc, barite, fluorite, rare earth, marble, ceramic, etc.