Mobile Crushers Perform Well in Lime Stone Production Line
In general, the lime stones need to be crushed in the first place and then to be ground when it is used in many different industries, thus making our mobile crusher and mobile crushing plant or mobile crushing station welcome for the lime stone production line.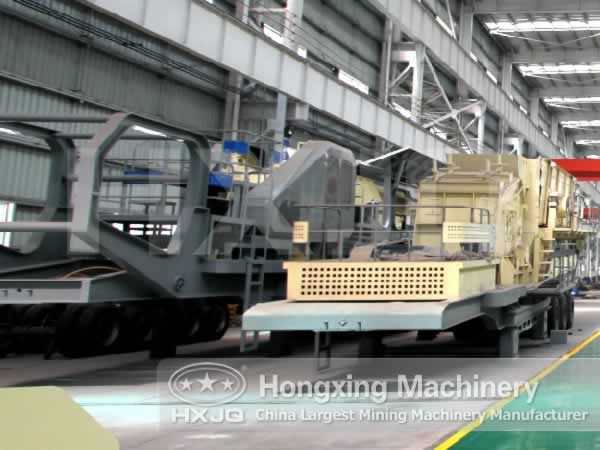 The main ingredient of the lime stone is calcium carbonate which has many sources and applications and quite low production cost. The lime stones are used as the construction materials especially as the raw material applied in the cement production line. The lime stone is also served as the principal raw materials for many other industrial fields; for example, it can be directly processed into the aggregated stones or be baked to the quick lime.
Mobile crushing station and mobile crusher are the most important and popular tools used in the lime stone production line. With different types of mobile crushers, users can make lime stone materials with different particle sizes and functions, which will meet the demands of various industries.
When we try to select proper mobile crushers to do the lime stone production, we should first figure out what are the final products that we want to produce. For example, if we want to make the corner stones, we will be satisfied by selecting the mobile jaw crushers to process the lime stone.
Our company has manufactured a series of mobile crushers including crawler type mobile crusher and tire type mobile crusher. All these quality mining machines will satisfy most demands from customers for producing lime stones.