Jaw Crushers Own both Flaws and Advantages
Only we know completely about our jaw crushers can we improve ourselves to be better mining machinery enterprises and can we transform and upgrade our jaw crushers to be more competitive.
Today we will talk about both flaws and advantages of our company's jaw crushers.
There are four main flaws of the jaw crusher appearing during the production and operation processes:
1.The single crushing process will easily lead to the waste of the materials in most times.
2.Too much energy consumption will force the jaw crusher not to realize the perfect crushing effect.
3.The current multiple stage handling process makes the huge and heavy crushing equipment occupy too much space and a large piece of area, which forces users to apply the supporting device to assist the crusher.
4.The jaw crusher can consume quite a large amount of electricity and steel materials in real operation process, so saving as much as energy will be a necessary issue for the crusher manufacturers and customers.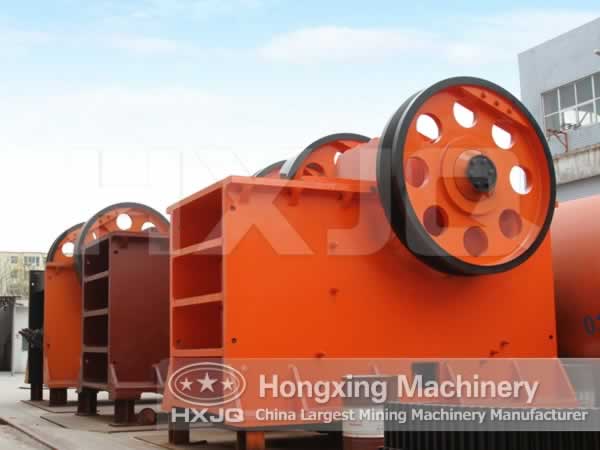 Jaw crushers also own many advantages as follows:
1.Deep crushing cavity and energy-efficient
2.Strong bearing capacity and stability
3.Advanced technology and long service life
4.Simple maintenance with the centralized lubrication system
5.Simple structure and maintenance
6.Wide range of the discharging adjustment and multi-purpose
7.Little noise and dust
From above information about our jaw crusher, we believe that customers will be more familiar about the complete features of our products. Once users are quite clear about the equipment they are about to use, they will be surely make the best and most use of it.