It's Important to Improve the Technical Flaws of Jaw Crusher
As an important crushing machine in the mining industry, the jaw crusher has been the most popular equipment applied in many fields. There are many types of crushers on sales, but the domestic jaw crushers still have much difference from the foreign ones because its product quality and technology can be compared with the world level ones.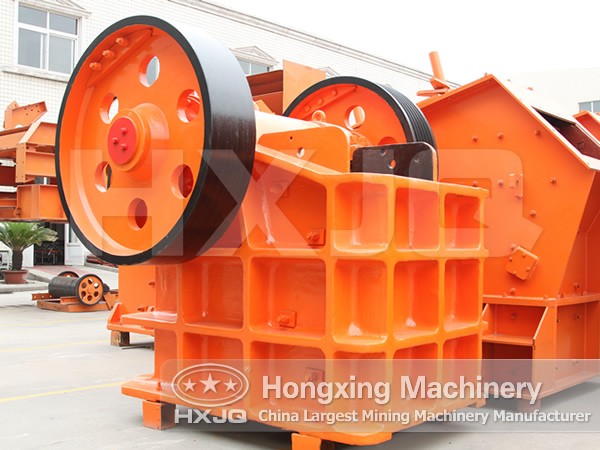 Facing fierce competition with many strong companies all over the world, the Chinese mining machinery enterprises need to try the best to improve the technology and products to catch up with the international level and stand out in the markets at home and abroad. In the first place, we should learn about the flaws of the jaw crusher so that we can change ourselves to better ones and can transform and upgrade our products to be more competitive.
There are four main flaws of the jaw crusher appearing during the production and operation processes. First, the single crushing process will easily lead to the waste of the materials in most times. Second, too much energy consumption will force the jaw crusher not to realize the perfect crushing effect. Third, the current multiple stage handling process makes the huge and heavy crushing equipment occupy too much space and a large piece of area, which forces users to apply the supporting device to assist the crusher. Fourth, the jaw crusher can consume quite a large amount of electricity and steel materials in real operation process, so saving as much as energy will be a necessary issue for the crusher manufacturers and customers.