Special Machine-made Sand Concrete Is Widely Used
As the rapid development of concrete technology, making high-performance special concrete using mechanism sand made by sand maker or sand making machine is also increasing, and main high-performance special concretes are mechanism sand anti-disturbance concrete, mechanism sand pipe dense concrete, mechanism sand water anti-dispersed concrete, mechanism sand dense tablets stone concrete, mechanism sand super high pump big volume concrete, mechanism sand high-strength high-performance concrete, metamorphic rock alkali aggregate reaction inhibition concrete, etc. These special concretes have been widely used in major projects in China, and have achieved remarkable economic, as well as social and environmental benefits.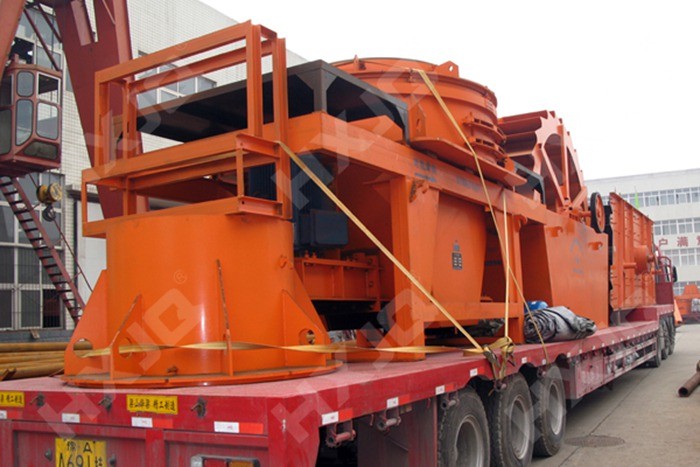 Disturbance-resistant concrete is new type of concrete which adapts to modern transportation technology and development requirements, and it can withstand traffic loads caused by the vehicle-bridge coupling vibration on hardened concrete damage injury, and thus guarantee the pavement and casting to be carried out without interrupting the bridge traffic.
Characteristics of high-performance special concretes:
①: High-traffic disturbance, can resist or weaken various perturbation caused by mechanical or artificial destruction.
②: Reasonable mistiming between initial setting and final setting, traffic disturbances have the greatest level of influence on concrete performance in the condensed phase, particularly in early coagulation stage.
③: High strength, resistance to disturbance of concrete strength, can greatly reduce the negative effects of traffic disturbances, and meet the needs of remedial works caused by constantly interrupted traffic;
④: High crack resistance, disturbance-resistant concrete is not bleeding. It has a very high resistance to cracking, especially early shrinkage cracking resistance can greatly resist gravity damage.