Hongxing Grinding Plant Do the Best Grinding
Grinding plant, also known as grinding equipment, is cylindrical device used in grinding or mixing materials like ore, chemical, ceramic raw material and paint. Grinding plant is key equipment for grinding crushed materials, and it is widely used in sand production line and stone production line . According to the grinding fineness of material and the fineness of discharging material, Hongxing grinding plant can be divided into seven types of straight centrifugal grinder mill , super pressure trapezium mill, raymond mill , vertical pendulum mill, high pressure hanging roller mill, high pressure powder mill, ring medium speed grinder mill. There are two ways for Hongxing grinding plant to grind material: the dry way and the wet way.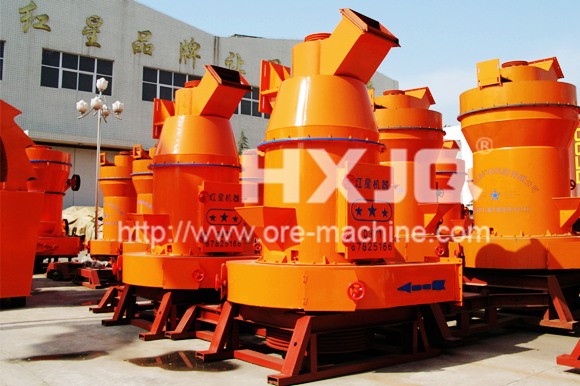 Hongxing grinding plant is mainly composed of the feeding part, discharging part, rotation part and driving part. The outstanding features of the industrial grinding machine are: stereo structure, small footprint, flexible configuration, and independence production system; low noise and low pollution; low running cost and high benefits; low energy consumption and high working efficiency; stable running and reliable work; easy to operate and convenient to maintain.
The fineness of final products is uniform with the screening rate up to 99%, which is difficult to reach for other milling equipment . The machine-driven device of Hongxing grinding plant adopts the closed gear box and the belt pulley, making the transmission smooth and making the operation reliable. All important parts of Hongxing grinding plant are made of high-quality steel, and the wear-resistant parts are made of high-performance wear-resistant materials, so the whole grinder mill has high wear resistance and reliable operation. The electrical system of Hongxing grinding plant adopts the centralized control way, so the milling workshop can realize unmanned operation and maintenance becomes much more convenient.