Hongxing Vehicle-mounted Impact Crusher
It is reported that in the next three years, Zhengzhou, Henan, China will usher a larger-scale building and renovation work of villages in the city, and the work is mainly for the demolition and construction of villages within the Fourth Ring. Standing at a new historical starting point, vehicle-mounted impact crusher has become a booster of village demolition and redevelopment, and the problems of garbage Siege can be completely resolved.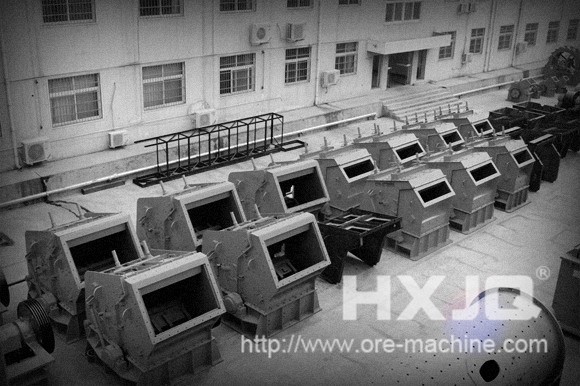 The scene of the treatment process of waste stone through vehicle-mounted impact crusher produced by Henan Hongxing Mining Machinery Co., Ltd.: construction waste shall be crushed into fragments less than 80 mm in diameter, and then be singled out metal fragments through magnetic separation equipment. Then, it's the secondary crushing, which can shred the diameter to 40 mm or less, and finally be fed into the mobile sieving for screening out three kind of coarse aggregate with diameter of 10 mm, 10 mm to 20 mm and 20-40 mm. The fine aggregate may be made of solid brick, curb and other green renewable building materials; while coarse aggregate can be used as the base material of the floor; and the backfill can be directly applied to the moving - back construction.
The "New urbanization" has been identified as an important engine leading China's future economic development, and the urban agglomeration is an important content of the new urbanization, and the demolition of villages reconstruction work has also become the primary task of urbanization. The joining in of Hongxing vehicle-mounted impact crusher solves a major problem for the construction waste disposal of the entire industry.