Mechanisms Sand Has Many Advantages
Highway pavement is asphalt pavement, and in the construction management of asphalt pavement, as long as the raw materials and the number is adequate, road construction have the chance more than 70% to build well, therefore, asphalt pavement with good quality needs a guarantee of stable quality coarse and fine aggregate. Natural sand has light round particle, which is good for enhancing the workability of the asphalt concrete, but its poor adhesion with asphalt will reduce water stability of asphalt concrete. The mechanisms sand is able to overcome the defects of natural sand.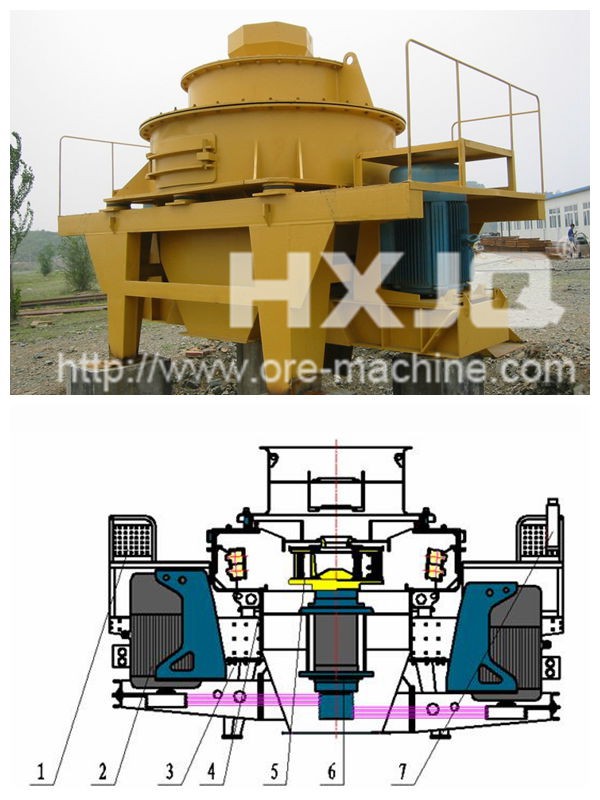 Compared with natural sand, mechanisms sand has the following advantages: regular in shape; less flakiness particles; less dust content, and the mechanisms sand can increase the friction between the particles; has obviously high temperature resistance to rutting; can enhance the adsorption capacity of the stone and asphalt; increase thickness of asphalt film; provide good stability to the pavement. Under external disturbances in high temperature, the internal mineral aggregate particle arrangement changes, at the same time, a wealth of edges and corners strengthen the role of pellets embedded squeeze; the friction resistance of mechanisms sand enhances the asphalt mixture resistance in high temperature, deformation capacity, water stability and slip resistance; surface roughness, angularity; Therefore, sand making machine or sand maker is beneficial to the construction of the highway for speeding up its pace and ensuring its quality.
For asphalt pavement construction, highway asphalt pavement with smaller traffic can be prepared with S-15 fine aggregate. In addition, the right mineral aggregate of 0.075-0.15mm and 0.15-0.3mm must be retained in production of sand mechanism, and mechanisms sand must be produced by dry type.