The Market Welcomes Advanced Hydraulic Cone Crushers
As the industrial market is calling for a large number of high quality stone and sand materials, our company starts to pay more attention to the improvement of new stone crushing and sand making equipment. The hydraulic cone crusher gets popular on the market.
As for the mining machinery, a large number of machinery manufacturers keep introducing new technology from abroad to combine with the domestic traditional one. At the same time, they continue to research and develop new type of cone crushers used to break all kinds of stones and minerals to get the good quality sand aggregates.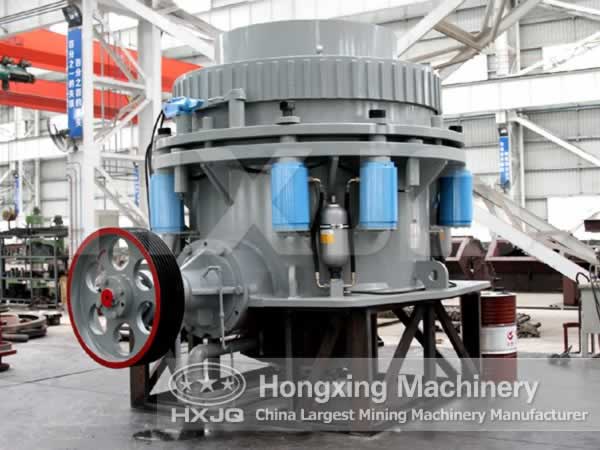 Our company is among so many competitors and we will not stop trying to follow the international trend for the development of the modern mining machines especially the cone crushers. Our company has been devoted to do deep research and development on the stone processing production line especially the hydraulic cone crusher.
The professional hydraulic cone crushers can produce high quality fine sand materials with impurity as little as 3%-5%. This may be the most excellent performance of the cone crusher in comparison with other crushing machines.
As one of the leading enterprises in China, our company has always put customers' demand in the first position and tried our best to realize the highest efficiency of the cone crusher. Through trial and error, our hydraulic cone crusher will win the fierce competition in the domestic market and we will offer customers more advanced products