Introduction to the Dry Type Magnetic Separator
There are mainly three kinds of magnetic separators widely used in the ore beneficiation industry: dry type, wet type and permanent type ones. Here we will focus on the information of dry type magnetic separator.
The dry type magnetic separator is a high efficiency separating device which is developed by our company lately. Its magnetic system is made of rare earth sintered NdFeB and high performance and high quality iron oxide. Through delicate open magnetic circuit design, the highest magnetic induction intensity of the magnetic separator's drum surface's separating zone can reach above 0.8T and the normal intensity will be 3-5 times of the traditional magnetic separators.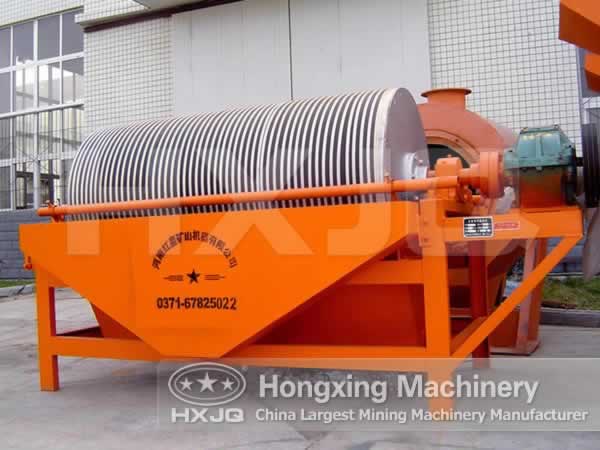 The separating drum of the dry type magnetic separator is made of wear resisting stainless steel. The target minerals are fed via the vibrating screen to the upper end of the drum which is spinning. Then the drum throws the non-magnetic materials out and the magnetic ones are attracted by the strong magnetic force close to the drum. At last, magnetic and non-magnetic minerals are separated by the ore separating plate in a simple and accurate way.
The equipment made by our company is able to perform dry type magnetic separation for materials with the diameter smaller than 3mm such as magnetite, pyrrhotite, calcined ore and ilmenite etc. It is also used to complete the iron removal process in the production industries of coal, non-metal ore and construction materials.
In general, the dry type magnetic separator will be applied for iron ore beneficiation industry in areas with no water. For more information, please visit the homepage of our official website.