Importance of Safety in the Stone Crushing Production Line
Most stone crushers are heavy type devices weighing at least three ton. Some of them may weigh nearly fifty ton. Therefore, the correct and strict operation of these crushers means much for us. Safety is quite important for the stone crushing production line.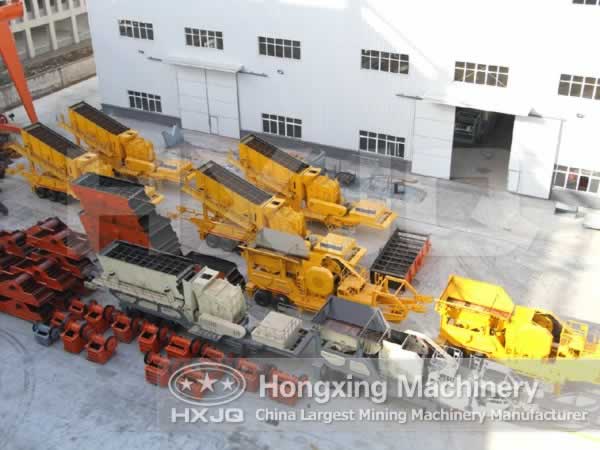 Here we will share some matters that need attention during the stone crushers work. We hope users can all be safe and healthy when they operate the stone crushing production line. All these advices are suitable for most crushers like mobile crusher, hammer crusher, cone crusher and so on.
1.When stone crusher works, operating staff shouldn't stand on the rotating direction of the crusher's rotor.
2.No maintenance, inspection, adjustment or clearance is allowed when the crushing equipment is working in case of danger. If the inspection is necessary, it should be operated by users following strictly the operation manual.
3.When operation staff checks the crushing machine, they need to shut it off first. Then clean the feeding device so that no materials will fall to hurt someone.
4.When the electrical equipment is out of order, it should be maintained by the professionals. Other staff should not touch the machine.
5.It's important to check the safety components of the crushers. Replace those parts not in accordance with the security standard so that both the staff safety and crusher performance can be guaranteed.
6.The regular inspection and maintenance are necessary for users to complete and all protection measures for the safety production during the stone crushers work should be taken carefully.