Capital Construction Stimulates the Demand for Cone Crushers
As the national capital construction develops, it stimulates the demand for all kinds of resources such as sand materials and crushing machines. The capital construction requires more advanced cone crushers in the machinery market. With the advantages of high crushing efficiency and high reduction ratio, cone crusher can promote the social economy to a large extent, and the high efficient cone crushers can help companies to save much pollution treatment expense, thus making contribution to the national green economy.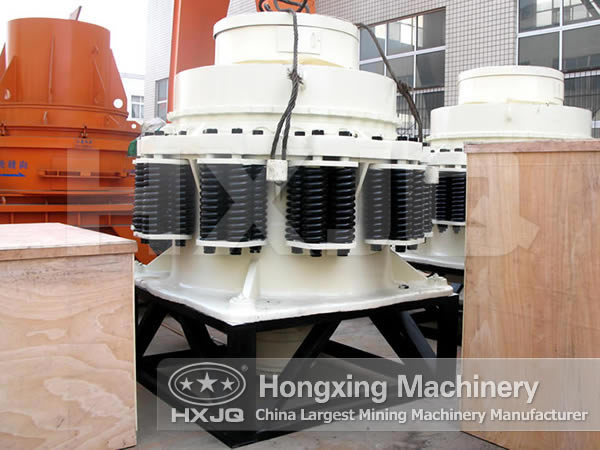 The high efficient cone crushers are famous for the reliable operation and the adoption of the hydraulic technology, which can prevent the crusher from the damage caused by the materials that can't be crushed inside cone crusher. For example, the steel once entering the cavity of cone crusher will not be crushed, which will do much harm to the machine and waste much energy. The hydraulic remission system is a new invention of cone crusher, which can reduce the shut-down time and prolong the service life of the crusher.
Although cone crushers with the high crushing capacity and strong structure are more suitable for the modern social development, they have been through a difficult and long developing way. For years, it's hard for the machinery companies to make breakthrough of the domestic cone crushers. The developed countries have devoted much capital to do research and development on the revolution of the cone crushers and now they have entered the new stage of complete application of the crushers. Compared with the foreign ones, the Chinese cone crushers need to be aware of the power caused by the capital construction and try to make innovation of the crushing technology and products.