Improvement of Grinding Industry's Research and Development Process
For a long time, our company as the leading mining machinery manufacturer in China has been devoted to the research and development on the crushing and grinding technology and products. The large and medium sized grinding machines made by our company get very popular among customers all over the world. The trapezoid grinders are improved based on the traditional Raymond mill's design and combine the modern manufacturing technology in order to realize the complete upgrading of the grinder's structure and performance.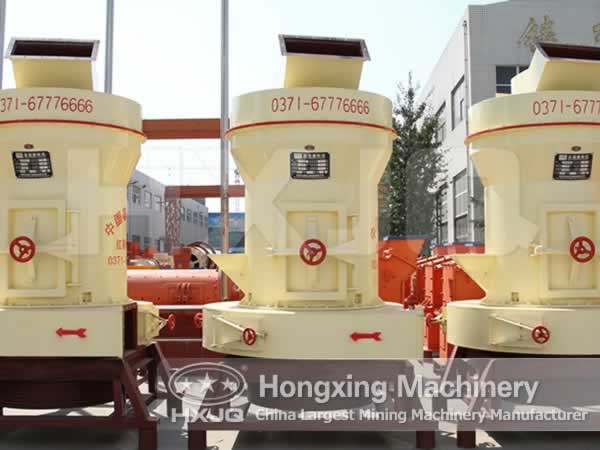 The new trapezoid grinder adopts the new generation of high efficient super fine processing device which possesses the advantages of both high-speed impact grinder and airflow grinder. However, the new equipment owns its unique grinding principle which can make the machine produce super fine powder with high efficiency and low cost. Our experts show that the trapezoid grinder has made more progress in the real grinding process than the Raymond mill.
In modern times, the mining industry requires the deep process of the minerals. In general, we will use crushers and grinders at the same time to realize the perfect handling effect. In order to meet the large amount of demand for the mining products and services, most domestic mining machinery enterprises need to make further research and development on the crushing and grinding technology and products so that we can make out more excellent grinding machines to satisfy the current demand of the market.
The mineral resources are mainly processed deeply by the crushers and grinders and then get handled through the magnetic separation and roasting process to make the most use of the minerals. Further improvement will surely promote the global mining machinery enterprises to transform.