The Current Developing Situation of Roll Crusher
The roll crusher is playing an important role in many industries like the cement making, chemical engineering, electricity, mining, metallurgy, construction materials, refractory matter and coalmines. For example, it can be used to make sand for the construction industry, to do fine crushing of the iron ore and quartzite in the mining industry, and to crush raw materials in the ceramics industry.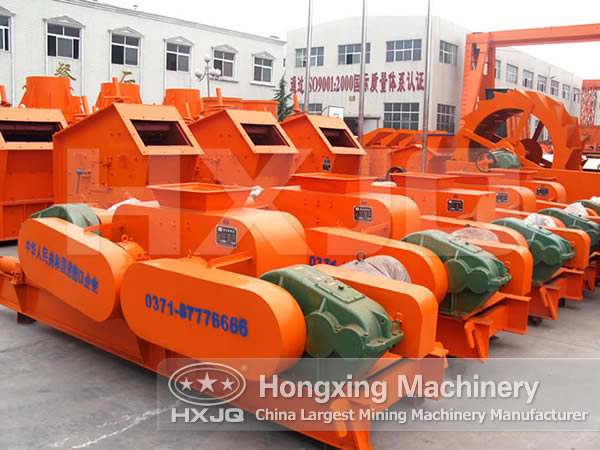 Especially for the mining industry, the roll crusher is applied to directly break raw coal through the steps of iron removal and impurity removal without cleaning the waste rocks. The crushed materials are all in good shape and proper size and the over crushing problem is completely avoided. The roll crusher is designed with simplified coal preparation technique which reduces the investment capital and the production cost.
Since the local governments all over the country start to concentrate on the mining industry and the mining machinery manufacturing industry, there is no doubt that the roll crusher will have a bright future for further development. However, in most areas in China, there are a lot of macadam plants and sand making production lines with simple equipment configuration and lagging production technology. Although the application of the roll crusher has made contribution to these enterprises, the disadvantages of the traditional roll crusher like unstable performance and high energy consumption still are confusing most manufacturers.
Many mining machinery companies are making efforts to improve the working efficiency of the roll crusher by introducing new technology. It's well known that the energy saving and emission reduction will be the definite developing trend for the roll crusher in the future.