The International Status of Chinese Cone Crushers Gradually Rises
The cone crusher is an advanced kind of hydraulic crushing machine with high power, high reduction ratio and high productivity. It has very good performance and can produce perfect material particles with low energy consumption, which makes it suitable for the purpose of crushing all kinds of minerals and stones. At present, the artificial sand is taking place of the traditional sand materials, so the cone crusher becomes the best choice for customers to gain good quality artificial sand.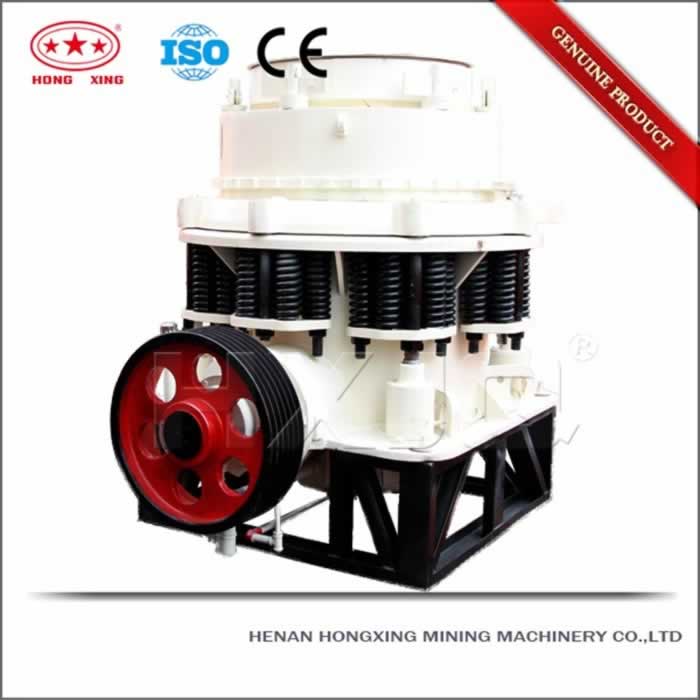 It's well known that the stone crushing process plays a key role to the manual or mechanical exploration of the natural minerals as well as to the mineral handling process in the industries of metallurgy, construction and chemical engineering. The Chinese government is extending its domestic market for industrial and infrastructure construction, so the demand for the sand materials and cone crushers will also increase fast and we will see a potential prospect for the crushing industry in the future.
It's reported that China has been the largest market for the mining machines around the world and experts say that the total sales for the Chinese mining machines will probably reach as much as 900 billion RMB in 2015. The positive situation also provides a good opportunity for the domestic cone crushers and will make their international status rise fast in no time.
However, the Chinese cone crusher manufacturers still have a gap compared with the foreign competitors, so it's time for us to find our weakness and improve it. Only through innovation of the products and services will the domestic crushing industry make new breakthrough in the future market.