Bucket Hoist Conveyor
The principle of bucket hoist conveyor
The bucket hoist conveyor is simple, and easy to install, with little noise and synchronized performance. However, due to the small number of chain and sprocket engagement, its carrying capacity is not enough, and generally, it is used for lighter load conveying. Divided from the point of displacement direction of materials transportation, screw conveyor can be divided into two types of horizontal screw conveyor and vertical screw conveyor, which are mainly used for transporting and vertical lifting of loose materials of powder, granular and small block, and the screw conveyor is not suitable for delivery of material which is perishable, viscous, easy caking and larger special corrosive.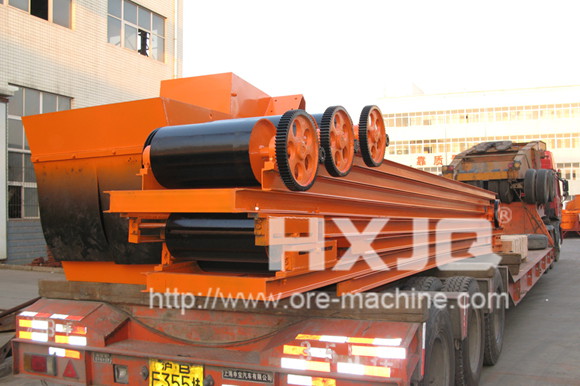 The bucket hoist conveyor is characterized by simple structure, small cross-sectional size, good sealing, reliable work, low manufacturing costs, easy to load and unload materials, and the conveying direction can be reversed. Our company can produce various models of conveyors. Bucket hoist conveyor is widely used in various industrial sectors, such as building materials, electric power, chemical industry, metallurgy, coal, aluminum, magnesium, machinery, light industry and food industry.
The bucket hoist conveyor has the advantages of simple structure, low cost, strong sealing, easy to operate, multi-point loading, high reliability, long service life, strong adaptability, easy to install and maintain. The bucket hoist conveyor can't convey pounds that are perishable, viscous, and easy caking. The diameter of the conveyor is between 200 mm to 500 mm, with five sizes from 4 meters to 70 meters in length.
Advantages
- Online quality inspection, online assembly loading.
- Cargo RFID identification, diversion, online weighing, online size detection.
- Cargo counting, supply chain print, various online indicators, detect electrical performance testing.
- Conveyor system is composed of standard components
- The delivery system can be organized according to your request.
- Identification and data storage system
- Provides a variety of data analysis.