Coal Concentrator
Coal Concentrator is suitable for dewatering process of tailings, which is widely used in metallurgical, chemical, coal, non-metallic mineral processing, environmental protection and other industries. The new type of Coal Concentrator is actually not a simple settling equipment, but a combination of mud layer and filter. Coal Concentrator (High Efficiency Concentrator) is typically dominated by the concentration tank, cake rack, gear, cake rack lifting device, feeding device, discharging device and signal safety device. In addition, coal concentrator is widely used as gold mine processing equipment, limonite ore dressing equipment, mineral concentration equipment, copper ore beneficiation equipment, etc.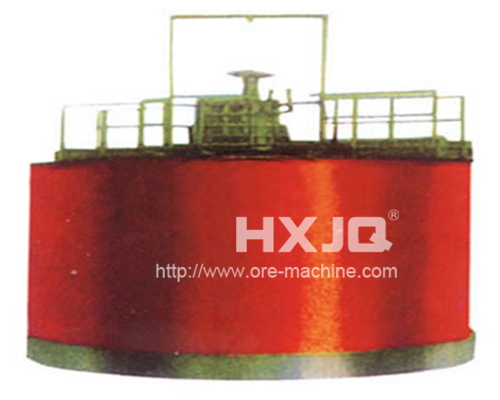 The Coal Concentrator (High Efficiency Concentrator) works in a certain amount of flocculant which is added to the slurry to be concentrated, and the purpose of the mineral particles in the slurry is to form floc, speed up the settling velocity, thus achieve improved concentration efficiency.
In the operation of the wet beneficiation, large amounts of water needs to be dehydrated to improve the effect of sorting and improve the ore concentration in the sorting process, so the coal concentrator is suitable for mine processing. Thickener or Coal Concentrator (High Efficiency Concentrator) is mainly used for dehydration and concentration in the mineral processing operation. In the sorting process, the coal concentrator can increase the concentration of the mine and improve the effect of sorting, so it is suitable for the process of mine dewatering.