The Difference between Mining Dryer Machine and Dryer
Slime dryer is a new dryer machine with special purpose and it is composed of heat source, dispersing part, belt appending machine, feeding machine, rotary drum, belt discharging machine, induced draft fan, unloader and power distribution cabinet. Slime dryer is widely used for the drying of materials such as slime, raw coal, flotation clean coal and mixed clean coal in coal industry, blast furnace slag, clay, bentonite, limestone, sand and quartz stone in construction industry, metal concentrate, waste residue and tailings in ore beneficiation industry and non-heat-sensitive materials in chemical industry.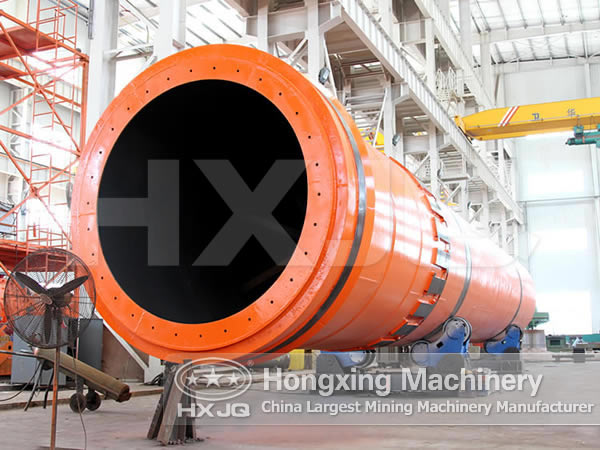 In the mining equipment market, many customers cannot distinguish mining dryer machine and dryer, so that they cannot correctly choose the equipment according to the specific production demand. The main function of these two machines is to dry the materials, but their specific function is different and here the experts from Hongxing Machinery will give a detailed explanation.
The mining dryer machine commonly used in our daily production can also be called mining-used dryer, which is mainly used for drying all kinds of mineral materials. It is an exclusive machine used for drying and dehydrating the wet materials, and during the drying process, the materials may have chemical reaction. In addition, mining dryer machine has a very wide application range, so that it is not only used in quarry plants, but in chemistry, construction and sometimes even building material industry. The fundamental purpose of mining dryer machine is to transform the waste and offscum into useful resources and it is a huge scientific achievement of the strategy of sustainable development to save energy and reduce emission and realize the scientific outlook on development.
Dryer is just a machine making use of heat energy to evaporate the water containing in the materials. It heats the materials to make the water in them to evaporate and escape to reach the stipulated humidity ratio. What is more, the purpose of the drying is for the further processing of the materials. Basically, the fundamental difference of the two machines lies in that in the dying process of mining dryer machine, the materials will have chemical reaction, but not for dryer as dryer is just simply decrease the humidity ratio of the materials.