Hongxing Crusher Helps to Build a Powerful Country Producing Cement
In recent years, with the global economic recession, China is also affected. The convention is that the cement, steel, mining and other industries in China will successively enter the market booming period by June, but judging from this year, the situation is worse than the expected. To promote faster development of cement industry, the crusher industry is expected to increase the intensity of scientific and technological innovation based on the current situation to improve the targets of environmental protection, energy conservation and emission reduction in the cement industry.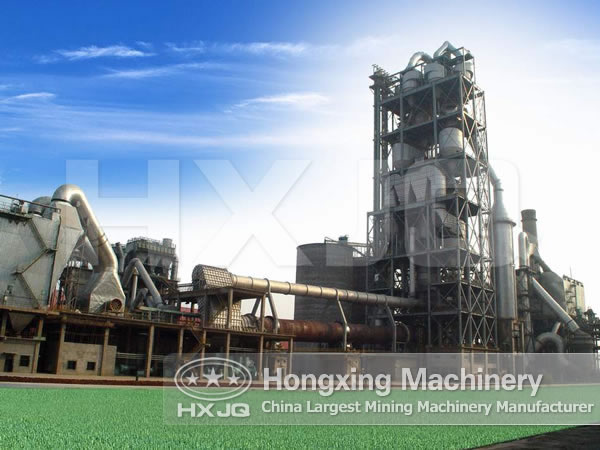 "China is a big country producing cement, but not a powerful country." As the experts said, although the cement output in China topped the world in a row, but compared with some European countries, the problems of high energy consumption and intensive pollution in the process of cement production are still very serious. That is to say, the tasks of energy conservation and emission reduction in the cement industry in the future are very urgent, which means that the development of cement industry needs more environmentally friendly, highly efficient and energy-saving cement crusher to provide technical support.
In order to promote the environmentally friendly and innovative development of cement industry, Henan Hongxing Mining Machinery Co., Ltd., as a professional crusher manufacturer, accelerates its product innovation and establishes an after-sales service system which is systematic, complete and comprehensive. At the same time, it also accurately grasps the market dynamics and researches and develops new type of crusher equipment to meet the market demand for high quality and high-efficiency crusher. For cement industry pollution to the environment, Hongxing Machinery provides more advanced, highly efficient and excellent to assist the green development of cement industry and make a contribution to the environmental protection career.
Hongxing Machinery has advanced crushing and screening equipment which can effectively help the cement industry to reduce the environmental pressure in energy conservation and emission reduction. Hongxing Machinery has different kinds of crusher machines which have the advantages of strong adaptability, high earnings, energy conservancy and environmental protection, making a huge contribution to the environmental protection in cement industry.