Mobile Crusher Is Building Garbage Processing Equipment
Most of construction waste can be used as renewable resource. After being processed by mobile crusher, brick, stone, concrete and construction waste can be used as building materials instead of sand, to make building blocks, paved road, building products such as tiles, flower tiles, etc.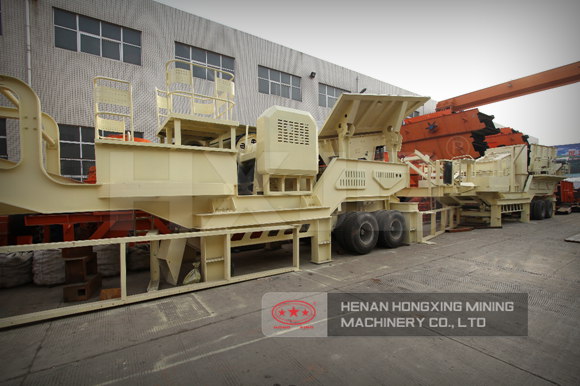 Mobile crusher enables effective reuse of resources, is efficient and reliable crushing equipment mining for changing construction trash to treasure. Mobile crusher can play an extremely large role in construction waste disposal of sudden natural disasters and reconstruction of the infrastructure. Hongxing mobile crushers produced by Henan Hongxing Mining Machinery Co., Ltd. had great contribution to the reconstruction of disaster areas in clearing the garbage and reducing pollution in the disaster area.
Hongxing building waste treatment technology, that is, mobile crusher, started early in China, and its development can represent the overall standard of the building waste treatment industry in China, so Hongxing mobile crusher is the leader of construction waste treatment industry in China. According to the understanding of journalists, Henan Hongxing Mining Machinery Co., Ltd. has cooperated with the world's most advanced building waste processing technology enterprise in related technology.
Hongxing building garbage processing equipment, that is, mobile crusher, uses international first-class building garbage processing technology, can process building garbage, industrial waste, cinder, coal rock, fly ash, building materials and various non-metallic solid garbage, into all types of new building materials with qualified detection specification, by using solid waste application technology. According to different configuration of mobile crusher, different building garbage can reached effective utilization of 80-100%, without generating pollution. Therefore, Hongxing mobile crusher can implement ideal environmental effect with zero pollution and zero emission.