Accessories Are Brothers of Crushers
A huge machine or complete equipment is composed of hundreds or thousands of parts. The crusher equipment has no exception, which needs to weld and assemble together numerous parts. The high-level cooperation of each crusher part leads to the achievements of high-efficiency equipment. The plant's production is very important and the transportation will also has flaws, such as, housing damage in transit collision. But these errors can be avoided by packing with wooden cases, so the safe operation rate can be up to 99.9%.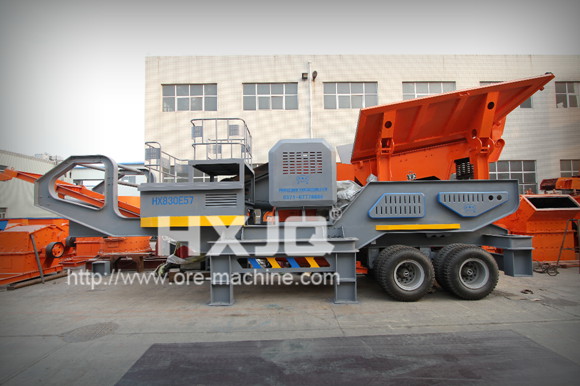 However, it can't be denied that, in the current industry, crusher parts quality of few manufacturers is not as good as the original machine, so that customers have to replace parts in shorter cycle, and crusher manufacturers can get great profit through a number of sales. Thanks to the good-quality of accessories, Hongxing crusher equipment sold well. From the procurement of castings, machining, to the fitter, welding, which also includes heat treatment, polishing, and then to paint, we have strict control of every step to ensure the purity of the process. Workers of our factory also have put forward some actions of flaws and errors, and pay greater attention in work.
The quality of our accessories is the key point of our equipment to ensure the subsequent use, which can effectively extend the life of the crusher. Parts and the whole machine just like brothers, and the BROTHERS IN ARMS leads to the benefit payments. The good quality of Hongxing mobile crusher equipment and crusher parts ensures the profits of customer, which has been the five pillars of building the rule of brand coupled with excellent pre-sale, sale, after-sales service.