Flotation Concentrator
The flotation concentrator is mainly composed of the circular concentration tank and the rake scraping machine. The pulp particles are hanging in the concentration tank and gradually subside under the gravity action, so the upper part of the concentration tank turns into pure water, making the solid and the liquid separate. The flotation concentrator is not only a type of pure sedimentation equipment, but also a new type of dewatering equipment with the characteristic of mud settling filter.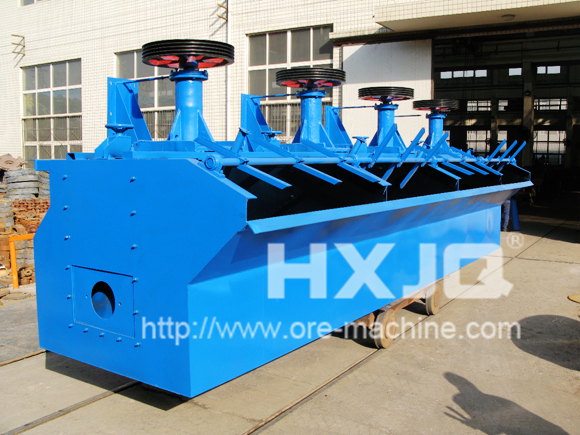 The flotation concentrator produced by Henan Hongxing Mining Machinery Co., Ltd. is very suitable for the dehydration processing of the concentrate and the tailings in dressing plant. At present, Hongxing flotation concentrator and coal concentrator have been widely used in the fields of melting, chemical, coal, non metal concentration, environmental protection, and so on.
Add the flocculating agent to increase the grain diameter of settlement solid particles, thus the settling velocity is speed up; The hang plate shortens the settlement distance of ore grain, to increase the subsidence area; The mud sedimentary plays an important role of flocculation, filtration, compression and increasing the handling capacity; The flotation concentrator and coal concentrator is easy to operate, convenient to maintain, high in efficiency, low in energy consumption, low in running cost, and high in benefits.