Rotary Separator and Density Separators
The rotary separator, density separator and spiral classifier, also known as classifier, are mineral processing equipments mainly consisted of drive unit, spiral body, trough, lifting body, the lower bearing (bearing) and discharge valve, with the characteristics of simple structure, reliable performance, convenient operation and so on. rotary separator and density separator are the equipment for mechanical classification in virtue of the principle of solid particles with different proportion and different sinking speed in liquids.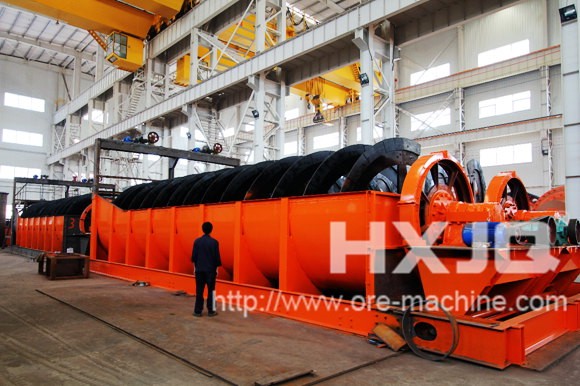 Rotary separator, density separator and spiral classifier are widely used in mineral processing plant by form closed loop with ball mill to diverse sand mine, or used in gravity concentrators to classify ore and fine clay, or used in metal ore dressing process for particle size grading of pulp, as well as dehydrating operation in ore washing process.
Performance characteristics: It is very suitable for the separation of the overweight powder in the mechanism sand dry production process, which is convenient to control powder content of mechanism sand, meeting the special requirements of customers; It is suitable for the using of dry type large or medium scale sand making production line; The quality of powder is easy to control, and the adjustment of fineness is convenient, flexible and reliable; The maintenance rate of the tiles lining is much lower; Adopting the variable frequency control technology, the operation becomes more convenient.