Rotary Screen, Rotary Sieve and Gravel Screen
The rotary screen , rotary sieve and gravel screen are classification equipments for dressing plant. They are mainly composed of the exciter, mash distributor screen frame, bracket, hanging spring, screen mat and other components.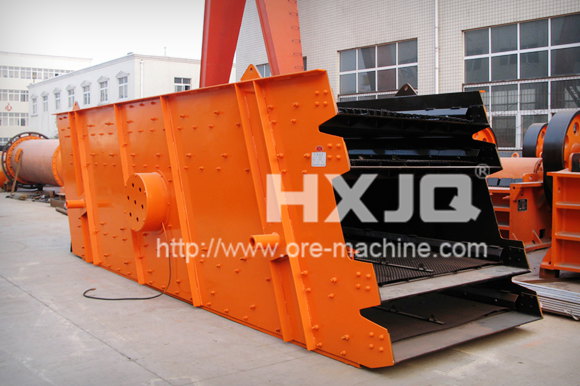 The rotary screen, rotary sieve and gravel screen produced by Henan Hongxing Mining Machinery Co., Ltd. has obvious advantages of high efficiency, small amplitude and high separated frequency. Their working principle is different from ordinary screening equipments. Because of the high frequency, on the one hand, these equipment can destroy the tension of the mash surface and make the fine material vibrate with a high speed on the screen surface, to increase the separation effect of the useful minerals with high density and improve the probability of smaller granularity contacting with sieve pore.
The screening principle: the width of the screen surface grate seam is different and the particle size of the material is also different. According to above two points, the equipment separates the material. In the grinding circuit, the high frequency ore screen controls the grinding equipment to do the classification. First of all, screen out of the coarse grain and send them back to the grinding equipment. Then, the fine grain material, that is the screening material, will be discharged timely, to avoid the over crushing caused by the regrinding. In addition, the screening material can meet the requirement of fineness, which can improve the mill production, reduce the energy consumption, and increase the benefits.