There Mining Machines are Worth to Buying On Fool's Day
Fool's Day is coming, here, the editor remind of customers not to be cheated on the day. While, the following mining equipment are proved by wide customers, you can buy without doubt.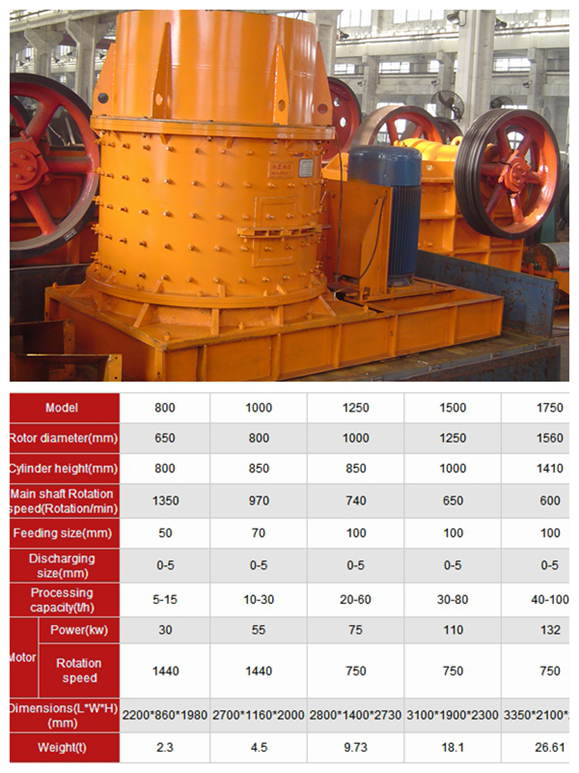 The compound crusher consist of transmission, principle axis, barrel, upper cover and base etc. Main axis is drived by the motor through trapezoid triangle. Materials are broken by continuous impact which generated from high-speed rotating hammer and discharged from the lower discharging gate.
Compound crusher has big reduction ratio, high crushing water content, and discharging granularity can be adjusted in according to actual situation. It will not be blocked by the high sediment-content materials. Unbroken materials can be automatically discharged without damaging the machine itself. This kind of compound crusher is with advantages of high productivity efficiency, unique structure, stable operation, low noise, easy maintenance and easy replacement of the wearing parts.
2.Wet Type rod mill

Wet type rod mill is one of the types of rod mill, which can be widely used in the processing of quartz sand, dolomite and monazite, ore-dressing of non-ferrous metals, ferrous metals and non-metal, the first-stage ore milling of artificial stone sand, dressing plant, chemical plant and power sector, and the grinding of the chemical industry, building materials and other materials.
Magnetic separator is widely used for resources recycling in wooden materials, mining industry, kiln, chemistry and food, etc. It is applied in dry or wet magnetic separation with materials particle size under 3mm, such as magnetic iron ore, Magnetic pyrite mine, baking and titanium iron, coal, nonmetal ore and construction materials.