Hongxing Produces the Best Magnetic Separator
Magnetic separator is mainly composed of drum, roller, brush roller, magnetic system, tub and transmission parts. Motor regulates motor speed through the reducer, which drives the cylinder and magnetic roll do rotary motion. Magnetic system is open, installed in inside cylinder and all bared magnetic. Cylinder is rolled welding by 2-3 mm stainless steel plate, and the end cover is aluminum casting connected by stainless steel screw and barrel. Magnetic block is installed in the plate of yoke by stainless steel bolt, and the shaft of the yoke is out of the barrel. The end shaft is fixed with turn arm, which can adjust the magnetic system angle. The working area of trough is made up with stainless steel, and the frame and other parts of the cell body are welded with ordinary steel.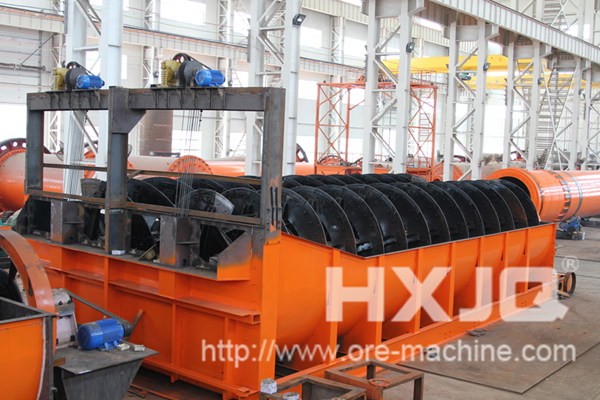 Generally speaking, magnetic separator can be divided into dry magnetic separator and wet magnetic separator. Magnetic separator is the most widely used mining machine with advantages of simple structure, easy to operate, easy to maintain, etc. Magnetic separator is suitable for wet magnetic separation of magnetite, pyrrhotite, roasted ore, ilmenite, iron removal of coal, non-metallic mineral, building material and other materials with granularity below 3mm. Magnetic separator is widely used in iron powder removal, and is also widely used in resource recovery, timber industry, mining industry, ceramic industry, chemical industry, food industry, etc.