Key of the Large-scale Development of Ball Mill
Large-scale development of ball mill has become the fashionable trend for ball mill, and the whole technological innovation in ball mill has been imminent. The change of the bearing will be a ladder for the progress of ball mill.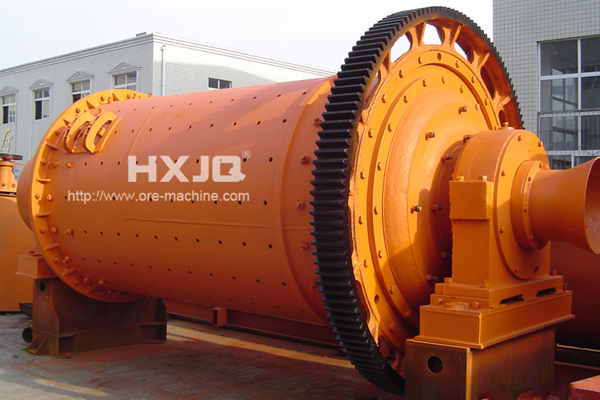 Due to the large-scale trend of ball mill, the working stability of bearings, key component, will directly determine the normal run of ball mill. Developing from traditional small ball mill to the current large ball mill with cylinder diameter of 7 meters, the main bearing includes ordinary plain bearing, roller bearing, hydrodynamic bearing, static and dynamic pressure bearing and hydrostatic bearing.
Hydrostatic bearing is widely applied in ball mill machine for its high reliability, long life, small energy consumption and large carrying capacity. Whether in stationary state or rotating state, ball mill achieves full liquid lubrication by a thicker oil film which is formed under the effect of outside high-pressure oil between the bearing and hollow shaft. There is a small difference between hollow shaft speed and hydrostatic bearing lubrication as well as oil film pressure; when ball mill is working, bearing and hollow shaft are always in pure liquid friction and lubrication state, so it is difficult to polish bearing bush. And the carrying capacity of the hydrostatic bearing is related to the oil pressure: increasing the oil pressure could enhance carrying capacity of the oil film. Due to the hydrostatic bearing works in the pure liquid lubrication state, the friction surfaces don't contact each other directly, thus it has small wear, long life and, in theory, can get infinite life.
Now, people put forward stricter requirements of ball mill, technological innovation has been the key to win the market share. Hongxing machine keeps innovative on the road to create better equipment for customers.